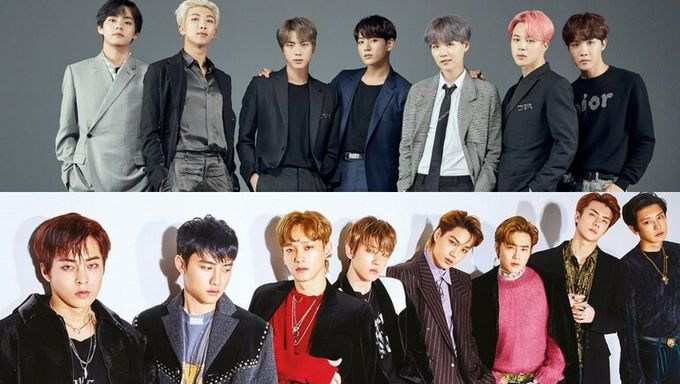 What do BTS and EXO have in common?
A lot of things. Both are pretty much veteran idol groups, both have the most popular and attractive idols in the world, both are considered to be the epitome of success in the K-Pop industry, both are boy groups, and the list goes on.
However, there's actually something else that they have in common, and it's likely only South Korean fans would be the only ones to have noticed something like this.
The reason why is because it actually has something to do with how each group members' names are called in the Korean language. So to begin, let's first start with BTS members' Korean names. SeokJin, HoSeok, TaeHyung, JungKook, JiMin, NamJoon, and YoonGi.And now, EXO members' Korean names. (Netizens have excluded Lay and Chen for some unknown reason). MinSeok, BaekHyun, ChanYeol, JunMyeon, SeHun, JongIn and KyungSoo.
When addressing someone in a friendly way in the Korean language, Koreans add "ya" or "ah" at the end of someone's name. Of course this is done only among peers of the same age.
Phonetically. all the members of both boy groups would be addressed with "ah" except for one member each, which are YoonGi and KyungSoo, who would be addressed with "ya".
SeokJin -ah
HoSeok -ah
TaeHyung - ah
JungKook -ah
JiMin - ah
NamJoon -ah
YoonGi -ya
MinSeok -ah
BaekHyun -ah
ChanYeol -ah
JunMyeon -ah
SeHun -ah
JongIn -ah
KyungSoo -ya
Unfortunately, while this Korean lesson might have been somewhat interesting for international fans, it also does hint that many K-netizens are not supportive of Chen who recently became a father to a beautiful baby girl because he was not included in the list.
One netizen stated:
"!@#$% lol That's because you got rid of one of them."
But the truth is, we all know that no matter how much certain domestic EXO-L's want to be unsupportive of Chen, he will continue to remain as a member as he celebrates the birth of his daughter at the moment as well.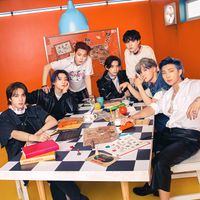 Became a fan of BTS
You can now view more their stories