The 2018 Korea Popular Music Awards recently held its first awards event this year but seemingly failed to make a good first impression on K-Pop fans. It was unfortunate that they were unable to please the fans since it would have been to KPMA's advantage had they at least attempted to deliver the results that differentiated themselves from other awards ceremonies such as MAMA and MMA, which are currently the laughing stock among viewers and fans for poor management and ridiculous voting systems.
To give an introduction about the new awards event, it is hosted by the Korea Singers Association, Korea Entertainment Producers' Association, Korea Music Copyright Association, Korea Culture Industry's Federation, Federation of Korean Music Performers and the Recording Industry Association of Korea.
In addition, the voting system of the KPMA's also requires fans to pay.
So what exactly happened during this event that has fans in uproar? It all began when a fierce competition between Wanna One and EXO took place for the Popularity Award. While the two idol groups managed to rake in similar amount of votes, Wanna One ultimately ended up winning with 1,517,900 votes whereas EXO ended up with 1,496,101 votes, creating a 21,700 vote difference.
But despite the difference in votes, the KPMA announced both Wanna One and EXO as the winners.
Fans were in anger as they stated they would not have bothered to pay in order to vote for their idol groups had they known that the management was going to make it a festival for everyone.
#KPMA_인기상_해명해 Do you know how hard we voted??? three day no sleep!!! Do you know how much money we costed?! no money to pay food! we need you explain! pic.twitter.com/WKsBRriV06

— Vclisa (@Vclisa1) December 21, 2018
If you have made a criteria, you should have stick with it.
The way you underestimating our effort is just too hurtful.https://t.co/QPjCervxRm#KPMA_인기상_해명해 pic.twitter.com/dD20ZtmPtE

— 강다니엘 녜리 ❤️ (@prince__danik) December 21, 2018
#KPMA_인기상_해명해 you should explain the result! or return our money!!! pic.twitter.com/aWte9GUjj7

— Vclisa (@Vclisa1) December 21, 2018
#KPMA_인기상_해명해
It's really bullshit.
Can't understand why there're two winners.
So what's the meaning of vote?????
What's the meaning of "1워" and "2워"
I never want to see the fu<king kpma again.
Bullshit !!!!!????? pic.twitter.com/zeGbFGCh7i

— Leeweihong (@Leeweihong5) December 21, 2018
How do you feel about the KPMA's decision to award both Wanna One and EXO as the winners? Is there any justification for their decision?
Read More : IZ*ONE vs. CLC, Fans Talk About Song That Was Originally Intended For Latter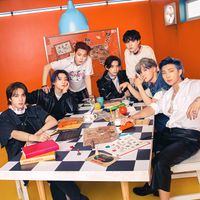 Became a fan of BTS
You can now view more their stories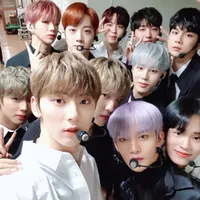 Became a fan of Wanna One
You can now view more their stories