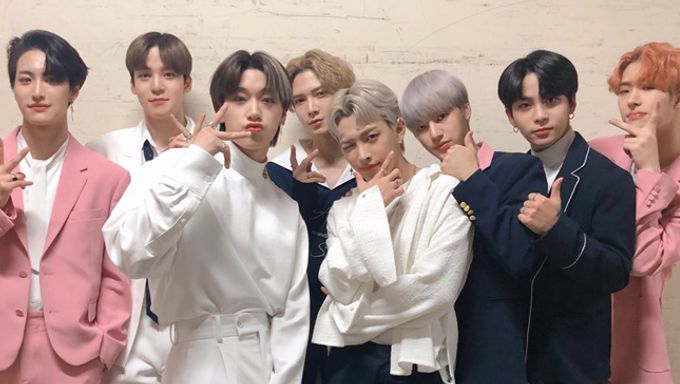 Being a new K-Pop fan can be tough sometimes as there are just so many contents to catch up and things to know. If you have just started your journey as a K-Pop fan, we would first of all welcome you into the community.
After our previous article on how to find mutuals on Twitter, we are here again to suggest the types of account you should follow on Twitter to enjoy your fangirl/boy life to the fullest!
#1 Official accounts 
It is very likely that you had already done this but just to make sure, we have decided to put down the point where you should probably follow all the official accounts of the K-Pop groups which you are interested in to get their latest update and so on.
It is also a good idea to follow their company's account just to see some of the other official news which they might release about the group.
#2 Fan translate accounts
Not everyone is fluent in Korean but there are always friendly and helpful fans who would help to translate news and information into other languages.
These fan translate accounts are usually very efficient and helpful. Be sure to thank them for their hard work and continuous effort!
#3 Voting account
When a group makes a comeback or is nominated for any awards, the thing that fans could do is to vote for them! For most K-Pop fandom, there will usually be a Twitter account that teaches how to vote and when to vote.
They are very informative and will also remind you to vote if you have not done so in the day.
#4 Schedule account
Not all of us have access to Daum fancafe and you are still wondering why you should join, you can check out our article here. Most of the time, the K-Pop group's schedule will be posted on the Daum fancafe.
However, if you are not part of it, some fans would also share the information for others through the schedule account.
#5 Country fanbase
There are K-Pop fans from countries all over the world. With that being said, there will usually be one country fanbase account that helps to organize events or update other fans the current happenings of the group in their country.
Sometimes, they will also share information on purchasing group orders for albums and so on.
#6 Fan art, graphic accounts
There are just some fans who are very talented and skillful when it comes to drawing. They are able to capture the details of their favorite idols and draw it out in their own style.
Some also have the flair to create their own visions and pieces of artwork by making unique pieces of wallpaper or graphic.
#7 Gif account
Aside from pictures, it would also be nice to see your timeline with gif of your favorite K-Pop group.
Sometimes, the gif can be adorable, funny and even stunning!
#8 Fansites
Fansites are one of the reasons how some K-Pop group becomes popular as they take jaw dropping photos at the right moment! These photos ended up spreading online, promoting the group and eventually attract new fans.
Following them would allow you to see those beautiful moments of the K-Pop group which the fansite had captured. However, make sure to take note of knowing how to identify between a normal fansite account and sasaeng account!
#9 Big accounts
Not everyone is a fan of big accounts and if you are not sure what the term means, it refers to a fan account with a large number of followers. Many people follow these fans for a few reasons.
One being that they are usually the first few that find out news or information about the K-Pop group. Another could also be the fact that they are opinionated in certain issues that may have happened in the fandom. Some like the way they think and end up following them to get another fresh perspective.
Share with us if you think there should be other accounts that you should follow as a K-Pop fan!