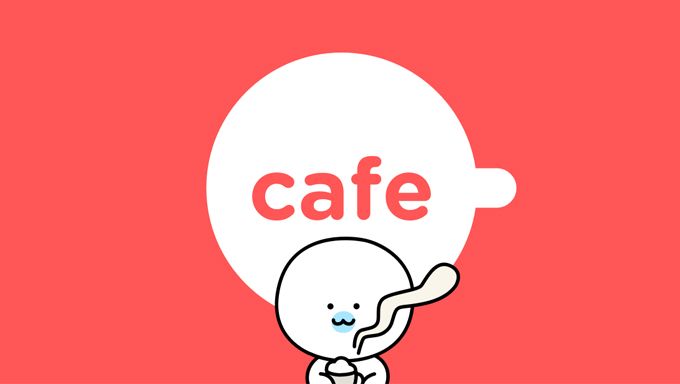 Being a new K-Pop fan can be tough sometimes as there are just so many contents to catch up and things to know. If you have just started your journey as a K-Pop fan, we would first of all welcome you into the community.
For today, we will be touching on the reasons you need and should join your favorite K-Pop idol group official Daum fancafe.
Before we begin, some may already be wondering what is Daum fancafe and how it works. You can simply download the 'Daum Cafe' application through your phone or use the pc link here.
The fancafe works as a platform for K-Pop groups to interact with their fans in a closer manner. K-Pop idols write heartfelt messages to their fans on the platform and vice versa. Fans are also able to check out some of the exclusive contents and photos that they post in the fancafe in real time too.
If you might have already noticed, some K-Pop idols would post for example 2 photos on their official Twitter or Instagram account but they would release 6 other photos in the fancafe!
Since these contents are released in the fancafe, it is usually the case where you should not be sharing the pictures or information outside. Sometimes sharing these content would result in possible consequences.
At the same time, official announcements are also released through the fancafe, timings and details on how to attend pre-recordings are also available.
What more, there are also different 'rooms' where you can enter and make new friends!
For example, you will be an attending a concert of your favorite K-Pop group alone. You want to make friends with those who will also be attending it alone and so you can put down your details and most of the time, other fans could come and leave messages below your post.
Another cool thing you can do is to share the fanart that you had created for your favorite K-Pop idol group and other fans too. If you don't feel very artsy, you can still send support to other fans by liking their art work.
One more thing, before you get to interact or check out the exclusive contents, you would have to level up. Unfortunately, as different K-Pop groups have different level up system, we will not be explaining in detail about the system.
Most of the time, they would require to fill out a form that needs your full name, birthday and Daum id. For some K-Pop groups, they would also require you to answer questions regarding to the K-Pop groups. According to some fans, it can be extremely hard especially since these forms are usually in Korean.
However, it is also said that sometimes the level up forms are different for foreign fans too. Make sure to keep a look out on those announcements!
The best way to do so is to look out for translation and guide provided by some kind fans online.
Did you already join Daum fancafe?
Read More : Where To Buy & How To Customize Your SF9 Lightstick