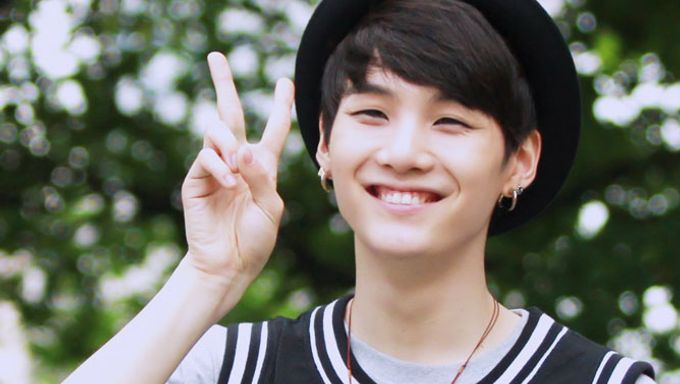 They melt our hearts by just standing there, but when they smile?! ... My heart literally stops!  😛 
What's a cave mouth smile? It's when you smile and you can see a lot of the space between your teeth and your cheeks. It usually happens when your teeth are smaller or you just naturally smile widely. In Korea, these cave mouth smiles are considered to be an adorable feature. It just makes the person look more younger, innocent, and just really full of happiness! And just to make your day, we've complied a couple of our fave K-Pop male idols with that precious cave mouth smile!
Must Read : K-Pop's Flower Boys: Idols Wearing Flower Crowns
Does your fave bias have that special kind of smile?
1. Suga - BTS
2. XiuMin - EXO
3. Woozi - SEVENTEEN
4. JunHoe - iKON
5. Onew - SHINee
6. G-Dragon - BIG BANG
7. SungJae - BtoB
Must Read : Male Idols Overflowing with Eye Smile that You Wanna Steal