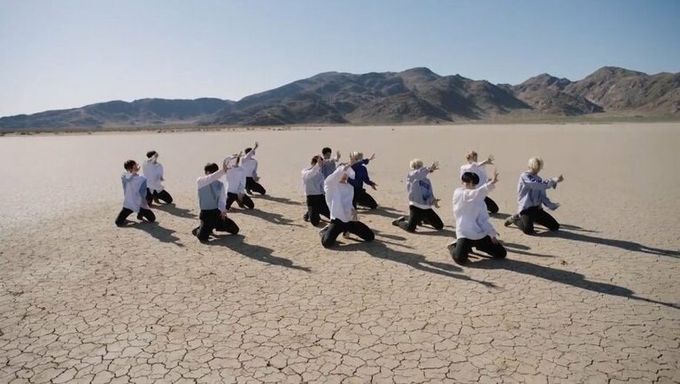 Any dancers out there?
A handful of K-Pop idol group choreography that we have seen over the years are quite difficult to execute, and is highly physically demanding.
This of course, is the reason why pretty much all idols train on a daily basis and take care of their health as well, in order to be able to keep up and perform dance moves that are not very easy to pull off.
Below are some of the most well known choreography that are difficult to perform, especially when you consider the fact that it's not just one person performing the dance moves, but several of them in synchronization.
SHINee - Lucifer
An oldie but a classic as well. Given that all SHINee members are highly accomplished dancers, you can expect the moves for 'Lucifer' to be anything but easy.
EXO - Tempo
This song is not only difficult in terms of choreography, but also vocal performance-wise as well. The producer of the song has once stated that EXO are perhaps one of the few boy group artists who are able to pull off such a demanding track.
BTS - Fire
Another oldie but a classic as well. It's not hard to see why BTS is the top K-Pop artist in history. During their younger days, their choreography synchronization was just simply unreal, despite how difficult each move in the dance really is.
GFriend - Navillera
Want to know how hard the choreography to 'Navillera' is? Check out what one fan who attempted to dance along stated below.
ITZY - Wannabe
Let's take a minute to just appreciate how talented all five members of ITZY truly are for being able to deliver such an excellent performance.
SEVENTEEN - Don' Wanna Cry
There's a reason why SEVENTEEN are often called the kings of K-Pop choreography. They are arguably the best idol dancers in the scene. 'Don't Wanna Cry' has some amazing footwork that'll leave your jaws wide open.