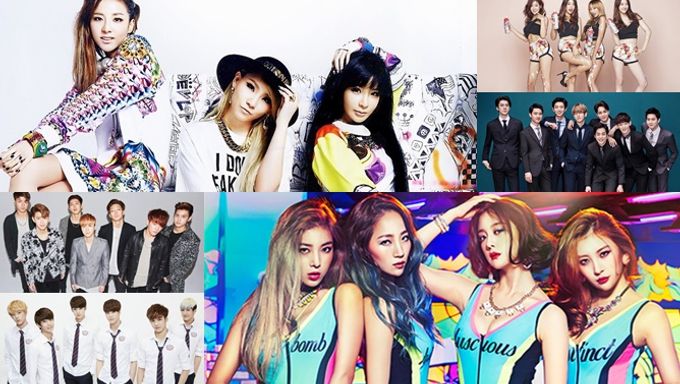 June 2016 is looking to be full of long awaited comebacks from our favorite idols!
May 2016 was a month packed with vicious comebacks, but that flow doesn't seem to be ending in June! For K-Pop a new year means new music, and we cannot wait for what's in store for this upcoming month. Korean media outlets recently revealed glimpses of a calendar showing comebacks in June. As 2016 began, many of the K-Pop singers on this list had been counted out. However, we're seeing even more mega names on the list for June!
Must Read : Upcoming K-Pop Comebacks From April To May 2016
From long time veterans Wonder Girls and 2NE1 to the latest rookies ASTRO and GFriend, June looks to be full of more diverse and more competitive performances. Just keep in mind though, groups have been known to change their release dates at the last minute, and some of those listed below have yet to be confirmed! Either way, we can't wait to see and hear what June has in store for us!
JUNE 2016 COMEBACK LINEUP
DIA (MBK Ent)
Early June
UKISS (NH Media)
Early June
EXID (Yedang Ent)
June 1st
Wonder Girls (JYP Ent)
~June 3rd
CLC (Cube Ent)
SISTAR (Starship Ent)
Undecided
2NE1 (YG Ent)
Undecided
Stellar (The Entertainment Pascal)
Undecided
ASTRO (Fantagio)
Undecided
SONAMOO (TS Ent)
Undecided
GFriend (Source Music Ent)
Undecided
EXO (SM Ent)
Comeback in June, Concert in July
iKON (YG Ent)
After AKMU's promotions
Stay tuned as we'll update as more information is released!