This K-Pop fantasy couple has killer visuals, as well as killer leadership for two of the most popular K-Pop groups around!
Honestly, this K-Pop ship has as much hardcore followers as hardcore opposers. EXO's leader, SuHo paired with APink's leader, ChoRong? That's one fantasy couple who nails it in the visual department. The SuRong ship first set sail when a rumor started circling that SuHo was waiting for ChoRong behind the stage of a massive concert. The two then allegedly shared giggles and laughs, and some fans even say they saw them lightly touching each other's arms. Even more, the two were even often seen wearing the same clothes and accessories! Since then the SuRong ship of the EXOPINK enterprise was born.
Must Read : Showcase )) Apink "Pink Revolution" Press + Stage Photos
With so many fans dying to see more interactions between the two beautiful leaders, let's take a look at the SuRong story!
ChoRong x SuHo's Story:
What's ChoRong Been Up To?
APink's maknae-like leader has her hands full of schedules left and right! ChoRong's group just returned with their 3rd full album, "Pink Revolution". To finish off their promotional cycle and their jam packed year, APink are one of the hottest guests for various variety shows and concert events!
What's SuHo Been Up To?
SuHo's been busy receiving major awards left and right for his work as EXO in "EX'ACT". So far, the boys have broken records at the Asia Artist Awards 2016 and Melon Music Awards 2016. We don't doubt that SuHo and the boys will be preparing more receptance speeches for other hot ceremonies, such as MAMA 2016 and the Golden Disk 2017!
Will our Fantasy Couple's paths cross again soon? 
 Somewhat likely! It was 100% for sure just a week ago, because APink and EXO are busy circling around the various end of the year music festivals and award ceremonies. However, Plan A Entertainment announced that ChoRong will be going on a temporary hiatus due to her health. They say that whenever she's fully ready to get back on stage, their kid leader will join the other 5 members, but we won't be sure when that'll be! Either way, we hope to be able to see more of SuRong for 2017 too!
What other fantasy couple do you think would look so good together?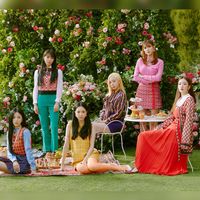 Became a fan of Apink
You can now view more their stories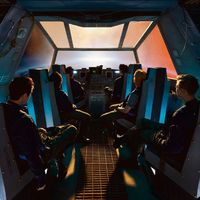 Became a fan of EXO
You can now view more their stories