Who said our fantasy pairings had to be boy x girl? We're totally shipping the BinWoo couple!
Among the boys of monster rookie, ASTRO, there is a small ship that just set sail through the powerful winds of netizens. That boat contained a whole lot of soap that smelled a lot like flowers, because that ship carried the two flower boy members Cha EunWoo and MoonBin! Cha EunWoo and MoonBin's name combined is BinWoo, which sounds a lot like the Korean word for soap. With their mesmerizing visuals and swoon worthy skinships, netizens couldn't help but pair the two together in a fantasy romance.
Must Read : 9 Things Only Found at ASTRO's "Autumn Story" Showcase
Check out why the netizens are going crazy over this rookie couple formed from Fantagio's boy group, ASTRO!
Cha EunWoo x MoonBin's Story:
What's Cha EunWoo & MoonBin Been Up To?
Cha EunWoo and MoonBin just made their comeback as ASTRO for their 3rd mini-album, "Autumn Story"! The boys will be busy for the upcoming weeks with multiple music shows, broadcast appearances, interviews, concert events, and more! Add their potential rookie award at the end of the year awards, and the boys have a lot on their plate for the rest of 2016. We heard at their showcase that the boys may be finishing off their seasonal series with another new mini-album in the winter!
Will our Fantasy Couple's paths cross again soon?
Most definitely to the moon and back! The boys are basically conjoined at the hips as ASTRO brothers. We think we'll be seeing much more of the lovey-dovey feels between the two boys throughout their "Autumn Story" promotions! I'm dying right now at the overload of BinWoo!
We're seriously loving the BinWoo couple!
What other fantasy couple do you think look so good together?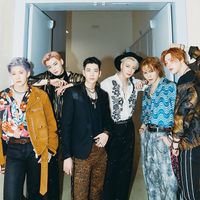 Became a fan of ASTRO
You can now view more their stories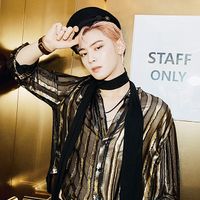 Became a fan of Cha EunWoo
You can now view more their stories