Cha EunWoo and Bona are acting roles in KBS drama "Hit The Top" and showing off their lovely chemistry.
Cha EunWoo got the most handsome face in K-Pop world. He looks too perfect to be avoided by lots of female celebrities who feel pressure standing next to him. He recently appear in drama "Hit The Top" and shows off his nice looks and awesome acting skills. That's what it was. Due to his amazing face and look, a girl who is acting with him in drama can make a perfect fit between them. That girl's name is BoNa of WJSN. Bona also has a beautiful face and a amazing body shape enough to pull off next to Cha EunWoo. Therefore, netizens compliments Cha EunWoo and Bona's lovely chemistry and harmony, saying that they are prince and princess. Besides, there are some good pictures that captured them looking so closed and friendly each other. 
Must Read : List of Korean Female Celebs Who Were Together With ASTRO Cha EunWoo
Let's look at them and celebrate the birth of perfect couple!
Here's a v app video filming perfect couple of Cha EunWoo and BoNa. Check it out!
What other fantasy couple do you think would look so good together?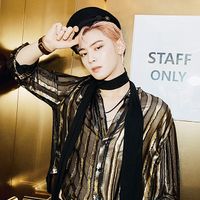 Became a fan of Cha EunWoo
You can now view more their stories