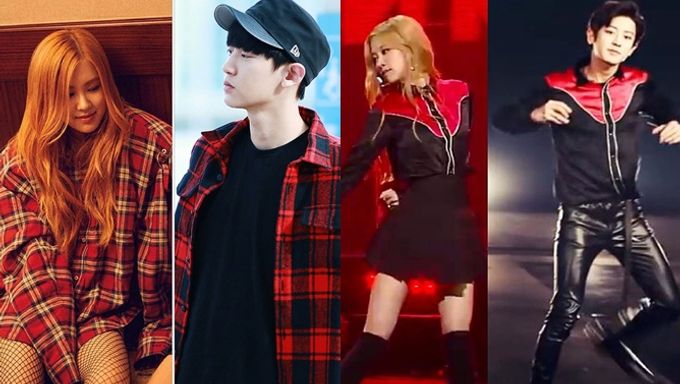 Finally the first couple between SM and YG was born. What a perfect PCY X PCY couple!
Do you remember BLACKPINK's Rose and EXO's ChanYeol sing along, playing guitar together in SAF 2016? Anyone who noticed something there? Just remind of what ChanYeol said about his ideal type. As Kpopmap arranged about it, we all know ChanYeol's ideal type is someone with white skin and defined facial features. How about Rose? Rose's skin is definitely pale and she has a defined facial feature. Also, Rose fits right inside ChanYeol's embrace just like what he said. This is not the end. As you could see them playing guitar and singing together in SAF 2016, they can share each other's taste in music, too. Now you can tell that Rose is pretty close to ChanYeol's ideal type!
Must Read : Teaser )) EXO – The War #ChanYeol
Additionally, in the video including the process when Rose and ChanYeol were preparing the stage together, we can see Rose often smiled whenever ChanYeol said something. It could tell that two of them share a good sense of humor. Fans noticed something between them and started calling them as PCY X PCY couple, because their initial of real name is the same as PCY.  How surprising! Netizens know it is just a coincidence, but they seem to believe what they think about PCY couple. Below, you can see those fans' composite photographs.
What a perfect visual couple! Lots of fans are asking for SM X YG artists' collaboration. It must be amazing, isn't it? Below, you can see how lovely they were in SAF 2016.
ChanYeol and Rose wore the same clothes once. Besides, you can make sure they are sharing the similar taste on clothes. Check it out!
What's EXO's ChanYeol been up to?
Everybody already knows that EXO is going to comeback in July, 2017. For successful comeback, EXO finally launched a official twitter and released teaser images everyday. ChanYeol is the most humorous and funny member among EXO, so he actively will appear in TV programs to promote their new songs. 
What's BLACKPINK's Rose been up to?
BLACKPINK is the hottest K-Pop girl group now, as they came outside YG entertainment buildings with 'As If It's your last'. All the members of BLACKPINK are participating in promoting the song and appearing in lots of TV programs, such as "Weekly Idol" and also almost every Radio programs. It's been a long time after their last activity before 6 months ago, how happy for fans who've been waited for BLACKPINK! Among members, Rose got cute and lovely charming points and recently she is showing off that. 
https://www.instagram.com/p/BWeehwbAHcf/?taken-by=blackpinkofficial
What other fantasy couple do you think would look so good together?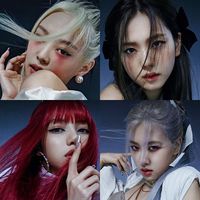 Became a fan of BLACKPINK
You can now view more their stories