WJSN's Luda's describing ideal type fits in IM perfectly, in specific details. What does this mean?
So far, there have been not a few fans claiming that WJSN's Luda and MONSTA X's IM are dating each other. Some facts that those fans pointed out can't be missed for its reliability. 
First of all, WJSN and MONSTA X  are under the same entertainment company, Starship Entertainment. So it's pretty possible for Luda and IM to meet each other. Besides, Luda opened up her ideal type in a interview, and she described with so much detail. As you know, it's common for idol girls to portray their ideal types in a very vague way, such as trusty man or a sexy guy. 
However, as some of you might already know, Luda said about it, "The man who is a left-hander and good at using chopsticks" and "The man from whom I can learn many things". 
To many fans' surprises, IM is well known for his nice chopstick skills among fans and MONSTA X itself. This is not the end of coincident. IM is also a left-hander, which fits in Luda's ideal type so perfectly. 
Also, IM has made fans and netizens keep doubting about his relationship rumor with Luda, by mentioning about Luda often. For instance, IM covered WJSN's performance on a program as introducing it as 'Would You Like'(Think about the Korean pronunciation of WJSN, which sounds like Would You Sonyeo). For these reasons, some netizens keep claiming that they are dating each other. 
Here's one more clue about their relationship! In a fan meeting in May, IM revealed that he likes to stay at home, answering to a fan who asked him "What is your idea of a perfect date?".  Luda is famous as a home girl, indulging in playing games at home all the time. Some netizens are saying they can be the perfect partners to each other who likes staying at home. 
Okay, all the things you can see above can be seen groundless. But, lately, in the ending stage of KCON in Australia, a fan's camera captured the moment of both greeting secretly, while lowering their heads in the same way. What does those nodding means? 
https://www.instagram.com/p/BZc9C9ZgcKr/?taken-by=ohlittlegirlll
What's IM of MONSTA X been up to?
MONSTA X is gearing up to make their comeback in November successful. On October 25th, Starship Entertainment released their teaser photos. All the boys in MONSTA X are preparing for their new comeback album "DRAMARAMA" in November 7th. Meanwhile, MONSTA X's members are appearing on their own variety show program, "MEET & GREET" on Mnet. A few weeks ago, MONSTA X went to Australia in order to perform at KCON 2017. 
What's Luda of WJSN been up to?
WJSN's girls are having rising trend lately. It's only 1 year and a few months after its debut, so these girls are doing lots of performance and activities to make themselves popular. In June, they dropped an album, "HAPPY MOMENT'. In succession, WJSN released one more song 'KISS ME' in July. After that, they keep appearing in many TV programs and festivals. Recently, WJSN took to the V app to promote the upcoming launch of its new reality show.
What other fantasy couple do you think would look so good together?
Must Read : Teaser )) MONSTA X New Album "PIECE OF PROTOCOL TERMINAL" Teaser Image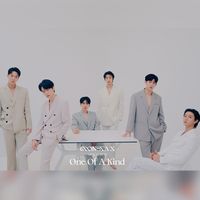 Became a fan of MONSTA X
You can now view more their stories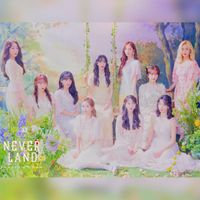 Became a fan of WJSN
You can now view more their stories