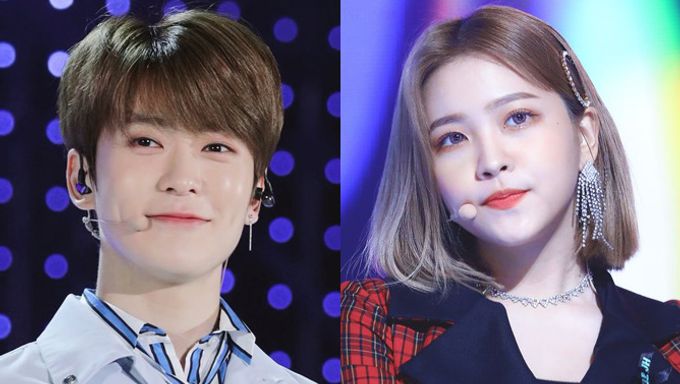 Looks like a ship is going to sail off for NCT's JaeHyun and Red Velvet's YeRi and many fans are liking it too!
These two idols are known for being in the same company, SM Entertainment. As such, fans of both idol groups have also spotted many lovely and cute interactions between the two of them.
Compared to YeRi, JaeHyun is older than her by 2 years and fans could not help but fantasize the sweet moments of an 'oppa-dongsaeng' relationship. Despite JaeHyun being older than YeRi, YeRi is considered to be a senior of him in the entertainment industry as she debuted as a Red Velvet member in 2015. As for JaeHyun, he debuted in NCT U in 2016.
After both have made their debut, they have been seen in several occasions with similar schedules. Fans also could not help but notice the sweet interactions they have with each other.
Before JaeHyun's official debut with NCT, he was once the host for MBC "Show Champion". Back then, Red Velvet was on the show for their music promotion. YeRi was seen giving a cake to JaeHyun to thank him and NCT's DoYoung for helping them out.
Although he seemed rather awkward, fans wondered if he was being shy.
On another occasion in "Show Champion" when Red Velvet won first, YeRi was captured looking at JaeHyun sweetly!
Moving on, during SBS "NCT's Night Night" radio show, viewers could see members of NCT and Red Velvet taking a group photo together. When JaeHyun stood beside YeRi, fans awed at the height difference! YeRi was also seen asking JaeHyun as to what pose they should do for the group shot.
On another occasion when Red Velvet went onto the radio again, JaeHyun was once again seen standing beside YeRi!
No one can also forget the time when JaeHyun was dancing to Red Velvet's 'Red Flavor'!
He actually did a pretty good job and executing the dance since many fans also knew that 'Red Flavor' does not have an easy choreography.
No one could also forget the time when SM Entertainment artists come together and have their SM Town concert. During the SM Town Concert in 2016, when the concert was almost coming to an end, the two were also seen walking beside each other.
At first, JaeHyun was at the corner with the rest of NCT boys closest to the edge of the stage but made his way closer to YeRi.
Fans could not help but wonder if there was really something going on.
Despite that said, fans are supportive of the friendly relationship they have with each other!
What has NCT been doing?
Not long ago, NCT has carried out their stage performance on several music shows to promote their song 'Black On Black'. They have also released their performance video which is a hot topic among fans.
What has Red Velvet been doing?
Red Velvet held their fanmeeting successfully in Chicago on April 29th, greeting their fans from the U.S.
https://www.instagram.com/p/BiLbvIHn_3t/?hl=en
Read More : K-Pop Couple Fantasy: MONSTA X's JooHeon & TWICE's DaHyun