Do you ship the USS Irene and V or will you sink with your jealousy?
Fans and netizens of all ages and size are totally shipping this one fantasy K-Pop couple: V x Irene. The quirky 4D  joker of BTS is perfectly balanced out by the serene and cutesy Red Velvet leader. Not to mention, they're two of the most stunning idols of all of K-Pop!
Must Read : K-Pop Couple Fantasy: GFriend's YuJu and SEVENTEEN's DK
How perfect would it be if Prince V and Princess Irene ruled the K-Pop kingdom? I ship it!
IRENE x V's Story:
What's IRENE Been Up To?
Irene recently came back with a whole new album: Russian Roulette! The addictive song has kept the girls busy as they continue to perform all over the world. She's also the regular MC of On Style's "Laundry Day" and a regular guest on KBS's "Trick & True".
What's V Been Up To?
V's also made a comeback with his group just earlier this month. With their overwhelming success, the boys have been busy performing globally too - that means a lot of the same stages as Irene! Besides his music career, V is starring in his first drama. KBS2's "Hwarang: The Beginning" is set to air its first episode on December 19th, 2016!
Will our Fantasy Couple's paths cross again soon?
As we said, this fantasy K-Pop couple is super busy with their current music and broadcast schedules. But that doesn't mean that they won't be separated! With similar schedules, we're sure the two will be at the same place at the same time for multiple occasions. The two also had the end of the year awards to look forward to. Get you fancam ready, shippers. We may just see more of the Irene & V interactions!
What do you think of the Vrene couple? Ship or no?
What other fantasy couple do you think look so good together?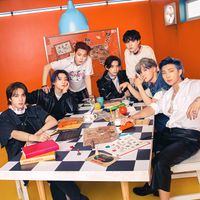 Became a fan of BTS
You can now view more their stories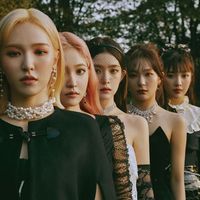 Became a fan of Red Velvet
You can now view more their stories