K-Pop Couple Fantasy: SinB & MoonBin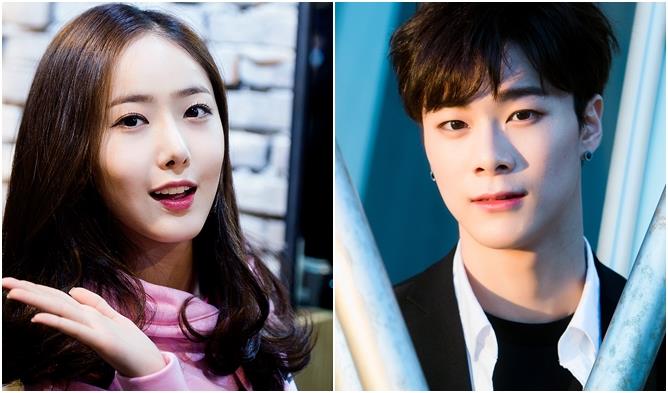 SinB of GFriend and MoonBin of ASTRO have been in the spotlight recently for looking good together.
The two go way back as both grew up together in the same neighborhood and even modeled together during their childhood years. Both have stated that they're only just good friends but it's hard to deny that they look good together and hopefully might become something more than just friends.
And below is the clip from Gayo Daejeon that started the whole SinB & MoonBin craze in South Korea.
They've been ever since they were children as well. MoonBin is wearing a black cap with a white top and SinB is sitting to his left in front.
And the way MoonBin smiles for SinB is just too adorable. He genuinely looks happy to see her all the time.
The way SinB pretends to elbow him is something straight out of an anime romance scenario. 
MoonBin has stated in an interview when asked about the nature of the relationship between him and SinB that they constantly coincidentally ran into each other all the time. Not only did they happen to live in the same apartment complex, they also met again at the same dance academy.
Do you think these two should remain as friends or be something more? Feel free to share your thoughts!
Must Read : K-Pop Couple Fantasy: HyunA & SoMin