For fans out there who have known Wanna One's Kang Daniel for a while, you must have saw the part when he talked about his ideal type back in 2017.
During his appearance on KBS "Happy Together", he mentioned that he prefers older woman and someone who is shorter than him so that he could call her 'shorty'. He also likes someone who looks cute. At that time, his description has given hopes for all the older woman out there.
Especially for Girls' Generation TaeYeon, some fans could not pass the chance that there could be a possible love interest between the two of them. Compared to Kang Daniel, she is definitely shorter than him which suggests that she could be the perfect match for him!
The reason started with the time when Kang Daniel and fellow Wanna One member Park JiHoon guested on JTBC "Let's Eat Dinner Together". They went to JeonJu which is also TaeYeon's hometown. It was reported that during that time, they visited the spectacles shop which TaeYeon's parents run in the neighborhood, Hyoja-Dong. It was also the neighborhood where TaeYeon had lived in.
However, due to their tough luck, the shop was closed. Both of them seemed disappointed that TaeYeon's parents went for a holiday and were unable to pay a visit to her parents.
Since then, Kang Daniel and TaeYeon have been topping the search portals in South Korea. Because of such events, words were also spread among fans, suggesting if there was anything possible between the two of them.
The two idols are also well-known for taking great care for their pets! TaeYeon keeps a dog whereas Kang Daniel has a cat! The cat has even made an appearance during Mnet "Wanna One GO".
Just like what Kang Daniel has described about his ideal type, fans hope that someday he would be able to find someone who he had dreamed about. Although there is not much interactions between the two of them capture on camera, fans hope that perhaps they would have more interactions in the future.
What has Wanna One been doing?
Wanna One is currently busy promoting their new song 'Boomerang' on different music shows. They have also been winning number one in numerous music charts and shows. They have also appeared on different variety shows such as JTBC "Knowing Brothers" and KBS "Happy Together".
What has TaeYeon been doing?
TaeYeon was involved in SMTOWN Live Tour in Dubai and she was seen performing with her fellow seniors and juniors from SM Entertainment.
Read More : K-Pop Couple Fantasy: NCT's Mark & TaeYong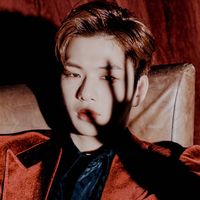 Became a fan of Kang Daniel
You can now view more their stories