Discover Daegu: BTS Suga's Mother Opened Restaurant For Rice Soup In Daegu
Good news to Fans of BTS! Another "Must Visit" when traveling site in Korea is made for you! How is a travel site MADE? Because it's a newly opened rice soup restaurant! What's so special about it then? It's owned and run by Suga of BTS' parents!
One of the fans who has already tried a meal in the restaurant said to have had a brief conversation with Suga's father. If you'd like to experience talking to you idol's parents, what are you waiting for? 
Since the restaurant is located in front of Keimyung University, Daegu, a lot of university student fans are pouring into the place everyday already.
To those who cannot make the trip instantly, let me take you a tour of the restaurant. I know you want to visit, even in the most indirect way. So, are you with me on the journey to Suga's Rice Soup Restaurant? Here we go!
This picture is Keimyug University. The restaurant is in site from the university, so it's pretty close. Near "East gate(No.29)" in the map. On the opposite site of the restaurant, you could see a number of cafes. Another notification for travelers, the school is beautiful especially in spring. 
You actually don't really need any specific directions because it can easily found by the long long lines made by the fans waiting for Suga!
This is the front view of the hot place. Of course, there are messages congratulating the launching of restaurant by members of BTS.
Here is the view from the inside!
Though being opened by "SUGA'S PARENTS" is important, the FOOD is also crucial since its a restaurant!
Many of those who have already visited the restaurant had said that the amount of a dish can hardly be finished by one person. It's hard to find such generous amount of food given from diners these days, but hey, guess we found one generous place to eat.
The highlight, the point why we traveled all the way to Daegu, the reason why we were here! There are things about Suga!
In order to say you've been to the restaurant as a fan, you cannot miss taking picture with stuffed Suga, can't you? Some fans already took pictures with Suga stuff toys. Taking  photo with the doll has become a part of cute  trend spreading!
A picture photoshoped by a fan after she heard that his parent's opened a rice soup restaurant!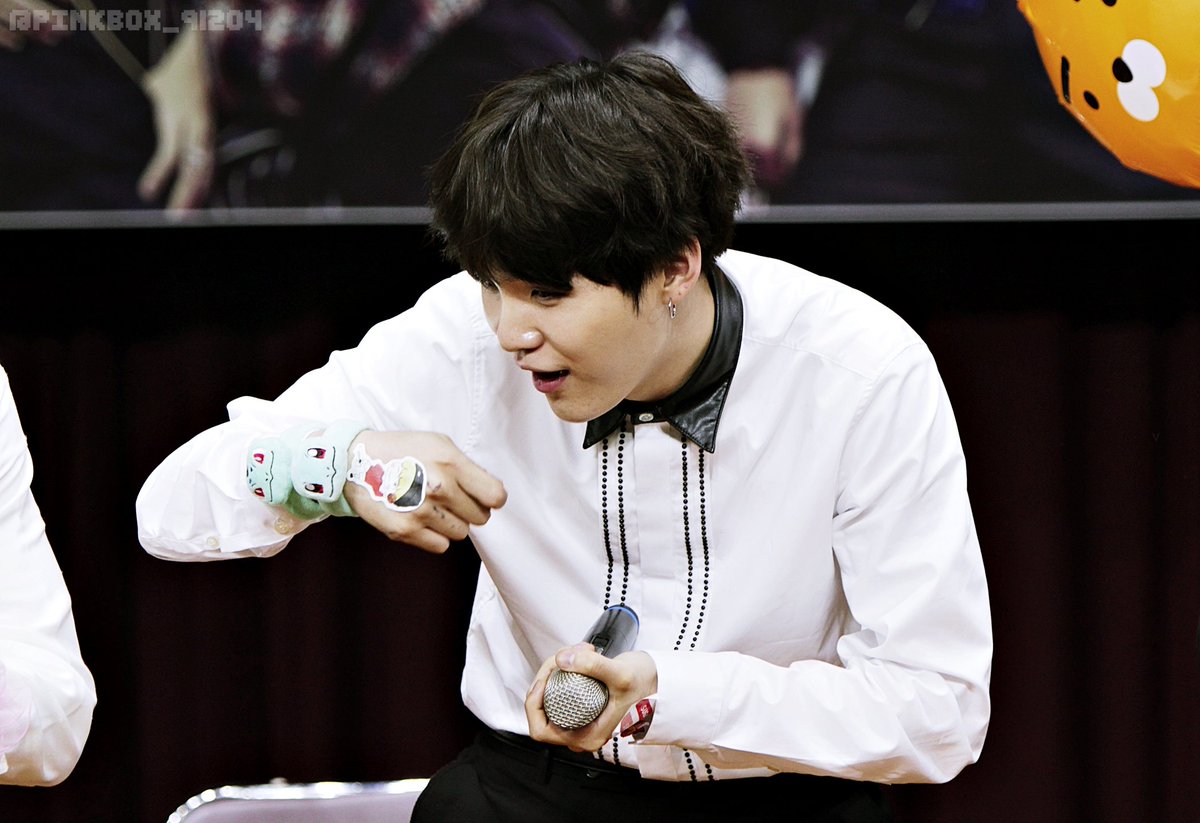 All in all, there are three reasons why we must visit this place in real. First, the food is great. Second, the price is reasonable. Lastly, we can meet Suga indirectly. Who knows, if we are lucky, he might come visit on the day we did!
Must Read : Discover Seoul: EXO ChanYeol's Seoul Pasta Restaurant Viva Polo