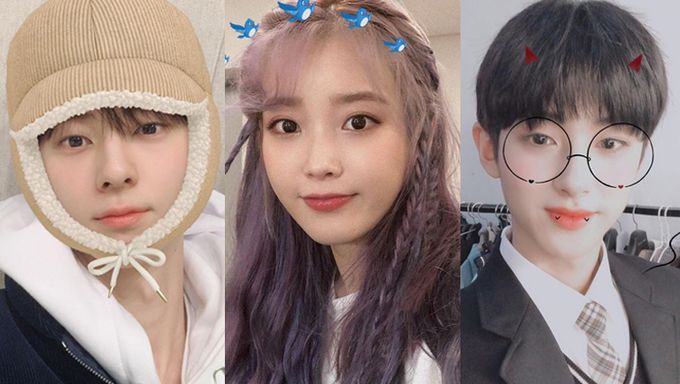 Being a new K-Pop fan can be tough sometimes as there are just so many contents to catch up and things to know. If you have just started your journey as a K-Pop fan, we would first of all welcome you into the community.
Today, Kpopmap will be featuring 3 camera apps that are used by K-Pop idols when taking selfies. Some of you might have already noticed that these idols look really good in selfies and they have clean and smooth skin. Also, they have cute or funny 'decorations' around the selfie after using a different kind of filter.
If you want to have such nice selfies too, you can consider using the following apps.
#1 SNOW
One of the most well known camera apps is probably SNOW! They have tons of filters to choose from and even have features to add 'make up' onto your face.
https://www.instagram.com/p/B7SyZLbFNQV/
Not only that, they also let you choose different ratio sizes and types of photos you wish to take.
https://www.instagram.com/p/B5FSJ3MlqUb/
Many K-Pop idols such as BTSand TWICEhad also collaborated with SNOW to release their own unique filter.
#2 Ulike
You may not have heard of this app as it is rather new. It was released back in 2018 and K-Pop group such as GFriendis said to have used this app too!
https://www.instagram.com/p/B6keZSwHroB/
One interesting thing about the app is that they have 'models' in the different filters who show you how to take selfies with various poses!
#3 SODA
Do you know that it was proven that SODA is the app with the highest increase in Korean users in 2019? According to Korean media, Sisasangjo, they revealed that SODA had topped the chart in number of increased users.
https://www.instagram.com/p/Br7UK0UnZO9/
Some may wonder what sets SODA different from other apps and one of the reasons picked by users is the natural and flattering filters.
It is only available in SODA and this is definitely an app you can consider downloading.