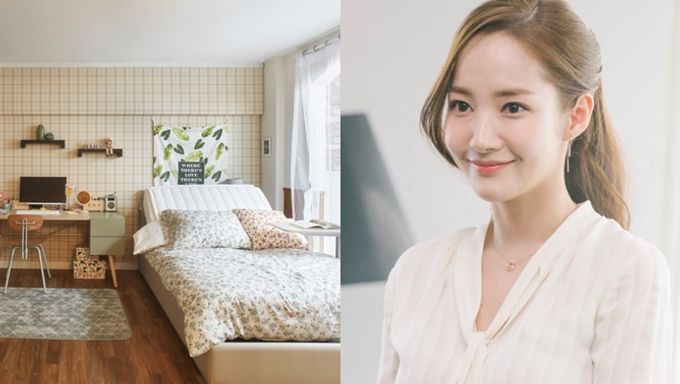 Have you ever thought of decorating your room like the one in K-Dramas? In dramas, they usually have great interior decors. It might be hard to have the same decor but you can easily get the same vibes with some elements at a cheap price.
Recently, the popular drama "What's Wrong With Secretary Kim" interested many fans for the fashion of the character. Viewers were also interested in Lee YeongJun (Park SeoJoon) and Kim MiSo (Park MinYoung)'s houses.
A chaebol luxurious apartment might be hard to reproduce but the secretary's house is cute and lovely while being a 'simple' house. The character lives in a room for one-two person. The house seems girly and comfortable. Many young women that live alone would want to live there. Even for those of you who live with your family, you can decorate your room too.
First, let's have a look at the pictures.
To have a similar room or flat, the points are the following.
1- Go for light colors
The house seems bright and relaxing thanks to the light colors. White, light gray and beige should be premiere in your choice.
2- Go for natural materials
There are many natural elements in the apartment: wood, straw, and plants. There is also some light touch of green. Don't forget that if these are expensive or bothersome to maintain, you can go for other materials that imitate these materials.
3- Go for patterned fabrics
Flowery or natural patterned fabrics are an important point in MinSo's home decoration. For example, cushion or the bedding set can have tree patterns. A carpet also can easily change the atmosphere of your room.
4- Light and brightness
The home looks bright as the light enters well. The curtains are not thick, there are just light veils. MiSo uses other curtains at night.
5- Have cute and small things
The room has stuff but it is not overcrowded. Some cute elements such as wooden framed mirrors, books, and small trinkets are great. The rest of your stuff should be put aside. MiSo put her stuff in fabric or carton boxes and in her wardrobe. Plastic and metal boxes should be avoided or you should go for vintage style.
Here is an example of similar vibes in another house. It is not the exact same style as MiSo's flat but close to it.
With some few inexpensive stuff, you can change your room. Good luck!
Read More : Creating New Value Of Hangeul With People Around The World, 'The 4th Hangeul Idea Award'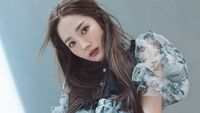 Became a fan of Park MinYoung
You can now view more their stories