There are some groups that you look at and can't help but wonder why they haven't become a bigger success than they currently are.
Of course, the K-Pop music industry is an unpredictable market and very dynamic, which makes it harder for existing and upcoming groups alike to compete in the game.
Here are a few girl groups that deserve more recognition.
#1 BLACKPINK
While they aren't exactly the underdogs among all the girl groups out there, it's the very reason why we can't understand how such a perfect group hasn't yet dominated the global markets yet. These A-list K-Pop queens may not have had the most music releases thanks to YG, but every single one of their music releases were big smash hits, all of which stand out from the other majority of homogenous, bland, and typical K-Pop beats out there at the moment that seems like second-hand versions of US pop songs. All the members also have individual strong characters that are loveable. It's not hard to imagine them performing at the AMA's or Billboard Music Awards either.
#2 f(x)
Another well-known girl group with so much promising potential that seems to have gone to waste. f(x) was a group that SM Entertainment should have capitalized more on. In fact, the group had a huge momentum but slowly lost it gradually. Their music contents were energetic and a perfect blend of US pop with K-Pop.
#3 Nine Muses
Not even having half of the original members left in the group, these model-like idol girls have been working pretty damn hard for many years now. What's unfortunate about them is that despite quality contents, they never had the support of a major record label like SM or JYP to solidify their presence in K-Pop. They are a good example and reminder that great quality also needs to land in the hands of the right people.
Read More : K-Pop Idol Groups Who Deserve More Recognition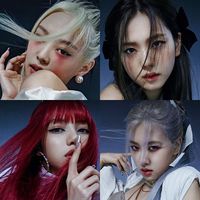 Became a fan of BLACKPINK
You can now view more their stories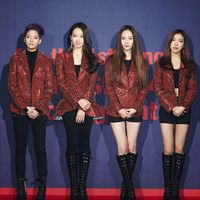 Became a fan of f(x)
You can now view more their stories