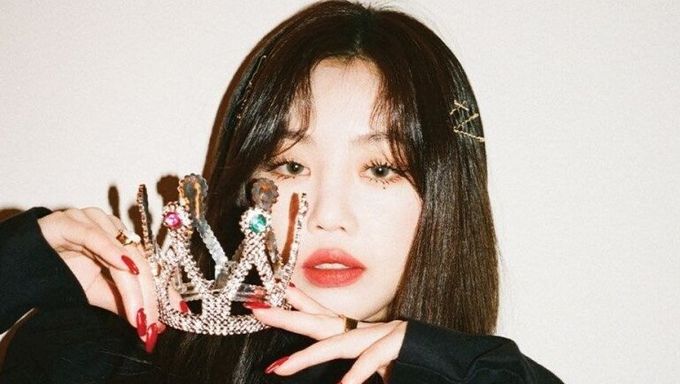 School violence has been a serious issue globally, including the South Korean society.
While there has been small reformations and improvements in diminishing it, it cannot be denied that it still continues to be cancerous to society even today in 2021.
A number of K-Pop celebrities, some who are idols and others who are actors and actresses, have been accused of being responsible for school violence. These accusations have been brought forth early this year in 2021.
Jo ByungGyu - Denied
Actor Jo ByungGyu, the lead star of 'Uncanny Encounter' was accused of verbally bullying someone back in his school days.
One accuser stated that despite not having witnessed him being involved in any physical violence, he would often be talking and arguing loudly with his then girlfriend in the school hallways and behave without consideration for anyone else.
The actor's agency not too long after released an official statement clarifying that the accuser's post was deleted and the accuser apologized for the spread of false and defamatory information about the actor.
SooJin ( (G)I-DLE) - Denied
The accuser claims that SooJin physically was violent towards her durning school days and that she stole her belongings. SooJin personally responded to the accusation stating that although she regrets having been delinquent in other ways such as wearing revealing skirts and smoking cigarettes out of curiosity, she was never physically violent towards the accuser, denying the accusations.
In addition, there were also rumors that SooJin had bullied actress Seo ShinAe, when the two were both attending Waw Middle School in Hwaseong, Gyeonggi Province.Actress Seo ShinAe also wrote a cryptic Instagram message saying "None of your excuses" when the bullying rumors surfaced. SooJin has also denied the accusation stating that she never even spoke with the actress during the time.
Kim DongHee - Denied
An accuser claimed that Kim DongHee slapped the face of a disabled student and made some students give him massages.
The actor's agency has released an official statement saying that after investigating into the matter, there were no incidents of school violence.
The agency stated that they intend to take legal action against the accuser.
Kim SoHye - Investigations Ongoing
Former I.O.I member Kim SoHye was accused of a violent display of behavior when someone was looking at their phone when she was talking to the person. The accuser stated that she grabbed the other person by the hair and made the person kneel down.
Kim SoHye's agency has requested the authorities to investigate into the matter.
The agency stated that once the results from the investigations come out, they intend to take strong legal action without any leniency.
Park HyeSoo -Denied
On February 22nd, an anonymous netizen wrote "I hope you pay for your sins" on the actress's social media account. The accuser claims that the actress disrespected her father and slapped her.
An additional accuser came forth and chimed in saying that there's no point in Park HyeSoo trying to deny anything because her bullying days are now being exposed.
Furthermore, another accuser told an even more shocking claim stating that an actress threw her lunchbox off a ten-story building and dragged her by grabbing her hair to a lecture room and cut off her hair during their school days. Netizens assumed that the claims were referring to Park HyeSoo but the post was deleted and the accuser took back the story, denying the accusation.
The actress's agency released an official statement stating that upon investigations into the matter, the claims were false and that they intend to take legal action.
UPDATED: Additional statements were made from the accuser. The accuser revealed that the actress had gathered multiple students on multiple occasions, and made them take turns hitting the accuser. One incident was so severe that the accuse claims her lips split while parts of her face were heavily bruised. The accuser also claims that her father, out of anger, got in contact with Park HyeSoo, and met face to face to talk. The accuser claims that her father returned home back in tears. In addition, the accuser stated that Park HyeSoo was often the ring leader in a group, and made other students into outcasts.
MinGyu (SEVENTEEN) - Denied
An accuser stated that MinGyu was part of a bullying group back in school. The accuser stated that when MinGyu passed his idol auditions, he took money from her to use to pay for his transportation.
The post was deleted three hours after it was uploaded.
Pledis Entertainment released an official statement stating that none of the information that the accuser stated has been adding up to the truth, such as MinGyu being in the third year of middle school when he was in the bullying ring, when in fact, MinGyu became a trainee when he was in the second year of middle school.
The agency also stated that they do not know who is making these accusations and claims, for what intentions or purpose either.
HyunJin (Stray Kids) - Investigations Ongoing
On February 22nd, reports from South Korean media Herald Pop stated that an accuser claimed that HyunJin incited bullying against him.
The accuser claims that HyunJin would often verbally abuse him.
JYP Entertainment has not yet responded to the accusations.
UPDATED: HyunJin missed out on MBN's eventY Forum 2021, where Stray kids performed. JYP Entertainment stated that his schedule will be determined once the truth of the matter comes to light. Additionally, the agency stated that it was also HyunJin's request to sit out on the performance as well.
Chuu (LOONA) - Resolved
An accuser stated that Chuu would often verbally abuse other students and make sure no one befriended targeted students. The accuser also stated that Chuu once got angry at her for leaving a KakaoTalk chatroom she was brought into multiple times, and grabbed her hair and demanded an apology.
Blockberry Creative has not yet responded to the accusations.
UPDATED: The accuser made a formal apology stating that everything was exaggerated, while also having taken down the posts accusing Chuu of bullying.
We will continue to update once new information is provided.
Stay tuned for updates!