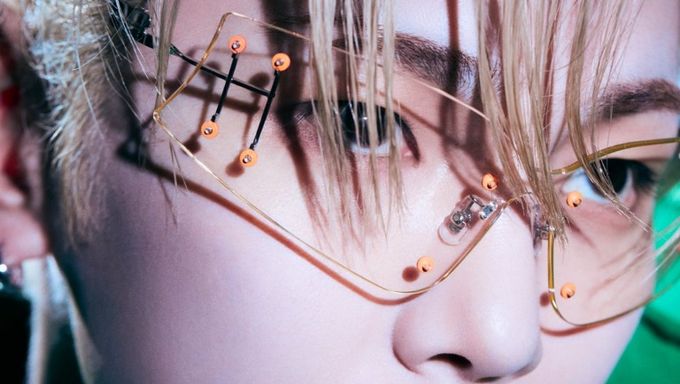 Have you been seeing the same pair of glasses make the rounds in the K-Pop industry? If you're a multifandom stan, you know exactly which pair we're talking about! For those who might not know, recently, a particular pair of glasses has been finding its place in a number of idols' stage outfits. 
From ATEEZ's MinGi at their MCOUNTDOWN performance of 'Deja Vu' and San later that day to WonHo performing '24/7' at KBS Music Bank, SHINee's Key in his concept photos for "BAD LOVE" to NCT's Mark in 'Sticker', these glasses are all the rage!
These glasses are from Gentle Monster's 2021 Collection and the exact pair is called the "B.B.A 02". It comes in 3 variations: the "B.B.A 02", the "B.B.A 02(G)" and the "B.B.A 02(C)". Key is the only one sporting the "B.B.A 02(C)" whereas the others are wearing the "B.B.A 02".
Below, you can see the "B.B.A 02" glasses in its first variation (first two pictures).
The next two pictures show the "B.B.A 02(G)" glasses.
Finally, the last 2 pictures show the "B.B.A 02(C)" glasses.
All three variations retail at 450 USD and you can buy them here. 
Even before these glasses started trending, they were worn by WAYB's Noze in EXO's Kai's "'Mmmh' 4K | BE ORIGINAL" dance video for "Studio Choom". Can you spot them in the video below?
What do you think about these glasses? Share your thoughts with Kpopmap in the comments section down below!