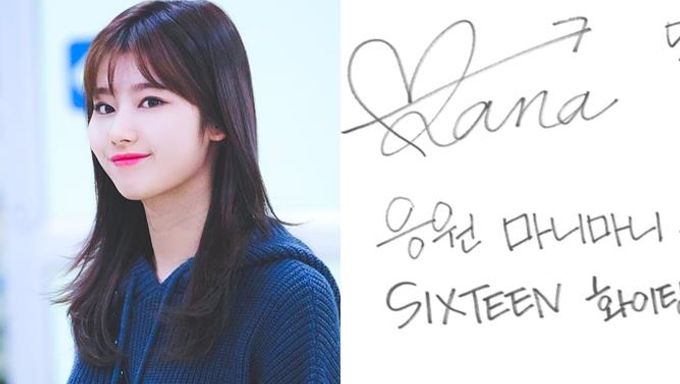 It's always good to have nice handwriting. A good penmanship allows one to write letters that make the reader enjoy reading them. We truly believe that beautiful handwriting can be a work of art.
Having said that, these K-Pop idols have some of the cutest and most beautiful handwriting we've ever seen. Not only do their handwriting look great, it also reflects their individual personalities as well. In fact, most of them look the way we would imagine them to look like.
You can check out our picks below!
RM
Being the leader of the world's most popular K-Pop group BTS, RM is most likely delegated with the responsibility of personally responding to fans with handwritten letters at times. And so it's no wonder that he would have good handwriting. Known for being neat, chic, and smart, it doesn't come as too big of a surprise.
XiuMin
XiuMin, who looks like a mischievous but elegant cat, also has handwriting that portrays the two characteristics.
Sana
It's surprising how beautiful Sana's handwriting in Korean is, even though she's Japanese. She seems to be blessed with not just singing and dancing skills but also fine penmanship.
Jeon JiHyun
The South Korean goddess is the nation's most iconic beauty queen-actress of all time. Her unique handwriting actually does look like a font that you would see on a word processor.
Park BoGum
Being the hottest actor in South Korea at the moment, it's good to know that Park BoGum has good handwriting since he would have a pile of fan letters to respond to.
Read More : Top 5 Female K-Pop Idols Who Look Classy, Sophisticated, and Chic With Glasses On