Recently, all the stars on Instgram are doing something the same. They dub famous lines of film or dramas and buzzword on the app.
Anyone noticed that many stars are posting the similar stuffs on their Instagram? For people who don't understand what's going on now because they all speak in Korean, all the video clips are created through an app, "Kwai".
"Kwai" helps users to dub the famous lines of movies or buzzwords. So it's called sometimes, 'The app that helps people to practice acting'. In the app, you can choose lines or scenes you want to dub or cover. You can make it a good show only with your mouth moving and a little bit of acting skill.
Must Read : Made In Korea: K-Pop Idols' Favorite "Gudak Cam" App
Now is the time to check out Korean celebrities' acting clips in "Kwai", which conquer the timeline. 
1. IU
https://www.instagram.com/p/BaocTqBHLXs/?taken-by=dlwlrma
2. SNSD's YoonA
https://www.instagram.com/p/BarEq6xgEoC/?taken-by=yoona__lim
3. Suzy
https://www.instagram.com/p/BaqIc42loMj/?taken-by=skuukzky
4. Sulli
https://www.instagram.com/p/BaquwwSFfpJ/
5. FTISLAND's Lee HongKi
https://www.instagram.com/p/BajcM8hFd86/
6. Jo Kwon
https://www.instagram.com/p/BaqYYbYnuds/?hl=ko&taken-by=kwon_jo
Must Read : Tech N Stuff: Sensational Dubbing App 'Kwai'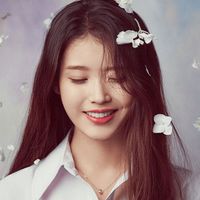 Became a fan of IU
You can now view more their stories