People who dislike cucumbers usually make it very clear that they are put off by the veggie. In fact, some even begin to panic as soon as they sniff even just a hint of it around.
In South Korea, the majority of people either don't mind or absolutely hate the vegetable.
Kimbap, one of South Korea's most common food sometimes contains cucumbers, depending on who makes it. There have been phone cases and other accessories that protest the inclusion of cucumbers in kimbap in the past as well.
Below are K-Pop idols who find cucumbers disgusting.
Jessica
Girls' Generation member Jessica revealed last year in August during a V Live streaming session that she will absolutely never go near a kimbap that has cucumbers in it. She additionally stated that she gets nauseous and disgusted by the smell of it.
BaekHyun (EXO)
BaekHyun of EXO confessed in 2014 on SBS's 'RoomMate' that he strongly dislikes cucumbers and won't use any cosmetic products that contain cucumbers, even soap.
Momo (TWICE)
TWICE member Momo dislikes cucumbers very much. But it's not just cucumbers, she has stated that she also dislikes watermelons and melons.
TaeMin (SHINee)
SHINee member TaeMin revealed last year in November that he strongly dislikes cucumbers during an interview with a news agency. He said eating kimbap with cucumbers in it is the same thing as eating rice by pouring it into a bowl of Coca-Cola.
Jeon SoMi
SoMi stated during an interview that after having going on a cucumber diet, she never wanted to eat cucumbers ever again.
Read More : Cutest K-Pop Idols Making Sad Puppy Faces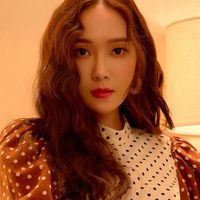 Became a fan of Jessica
You can now view more their stories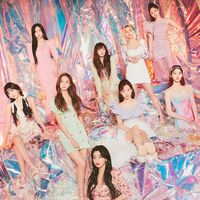 Became a fan of TWICE
You can now view more their stories