Over the past few years, some K-Pop idols have been caught up in controversies involving receiving special favors and preferential treatment because of their identity and status as a celebrity.
And as always, netizens on several online communities argued on and on over who was to blame.
But we have to admit that idols are not like any other ordinary people and that they are inevitably going to be treated differently by others.
Below are some idols who were involved in preferential treatment controversies.
TaeYeon
You might remember the car accident that she was involved in last year. Yes, she rammed her car into a taxi in front of her, causing additional collisions in the front of the car lane. Many netizens at the time criticized the medical staff as they believed the staff tended to TaeYeon before the other people involved in the accident by putting her in the ambulance first and transporting her to the nearest hospital. However, it turned out that there were misunderstandings and the story was blown slightly out of proportion as a witness verified that TaeYeon did not receive any special treatment.
G-Dragon
After enlisting in the military, his ankle seems to have become a bigger problem than it was before. The BIGBANG member received surgery and time off in order to restore his health. However, South Korean news agency Dispatch claims the K-Pop idol was shown preferential treatment by being placed in a colonel's suite, despite his rank as private first class. In addition, many netizens have criticized the military for allowing him to take a significant amount of time in the hospital to recover as it would not have been realistically possible for an ordinary soldier to receive such lengthy time of hospitalization over an ankle surgery.
MinHo 
The SHINee member talked about how he requested for a role in a K-drama, instantly landing him the role. Many people criticized him saying that he wasn't aware that such incident exemplified preferential treatment.
Park Bom
Her notorious drug case was something that has been talked about for quite a long time, especially for a lot of the inconsistencies it showed in South Korea's legal system. A legal expert revealed that the way the case ended for Park Bom was abnormal and that it would not have ended in the same lax manner in the case of an ordinary citizen of South Korea.
Read More : Netizens Have A Message For Pentagon, Prepare For Produce Season 4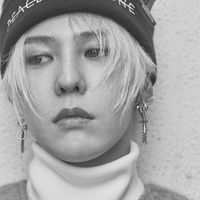 Became a fan of G-Dragon
You can now view more their stories
Became a fan of TaeYeon
You can now view more their stories