A significant amount of K-Pop visuals that idols have come from their fashion and styling.
K-Pop fashion is quite vast, meaning there's a lot of different styles that we've seen from different idols since each seem to have their individual taste for certain brands and fits. Some seem to prefer the urban and streetwear while others seem to prefer well-tailored casual clothing.
Whatever the case, you can check out some of the outfits below to inspire yourself to try and incorporate their clothing style into your fall season wardrobe this year.
Let's begin with one of our favorite K-Pop fashion icon, Jennie of BLACKPINK! Now, we know what you're thinking. You're worried you'll have to spend thousands of dollars on luxury clothing. Well, if you're trying to dress the way she does when she performs or attends designer fashion events, then yes. But the good news is that her daily looks can be emulated easily without having to spend a fortune.
In South Korea, the all white Nike Air Force 1's and Adidas Originals Superstars, are basically worn like uniforms in the nation. It's very cliche, but also at the same time, it works for them, including K-Pop idols. But it's also the type of pants that go with them as well which will determine the K-Pop inspired look. You'll need a pair of training pants with zippers on the bottom cuffs to open up for a loose fit. This of course, is entirely from the 90's, but seems to be a go to look for K-Pop idols who want to exhibit a casual urban swag look.
And of course, you can never go wrong with blazers as well.
If you've ever been to South Korea, you may have visited Hongdae, one of the areas of Seoul that is considered to have a lot of young hipsters and idol-esque people. Jennie's outfit below is a typical example of how they dress.
And you can never go wrong with Adidas Originals. Again, you can never go wrong with Adidas Originals as it is currently the hottest sports brand in fashion that has all the K-Pop hipsters of South Korea repping them. All you have to do is see how BLACKPINK wore some of the items from their recent releases.
And of course, South Korean people, including K-Pop idols love Dr. Martens boots as a daily go to choice of footwear in the autumn. In addition to Dr. Martens, Timberland's classic golden boots are also another great choice for a K-Pop inspired daily outfit.
But you should also keep in mind that K-Pop idols tend to dress according to what is trending within the overseas fashion scene as well. Besides stage outfits, most K-Pop idols tend to dress almost exactly like the US pop stars.
If you really want to emphasize a K-Pop inspired look as a whole, the hair and makeup is another factor you should keep in mind. A lot of these idols have that 'K-Pop' look because of the hair and makeup styling as well. K-Pop makeup tutorial videos can be easily found on YouTube, and we highly recommend Risabae's channel, as she is able to teach you how to transform your face into SunMi's or even BLACKPINK Rose's face.
And of course, for the hair, try out bright new colors if you're feeling bold enough for a big change.
Good luck!
Read More : How K-Pop Aesthetics Captivate Fans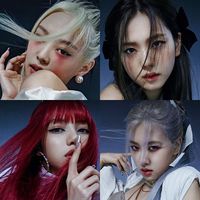 Became a fan of BLACKPINK
You can now view more their stories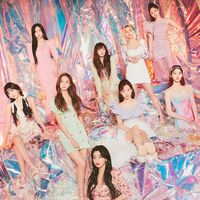 Became a fan of TWICE
You can now view more their stories