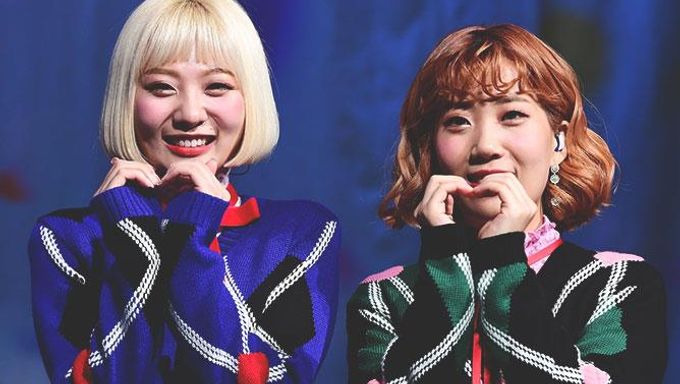 The loveable K-Pop duo Bolbbalgan4 recently announced that they will temporarily be halting activities as K-Pop artists after receiving an unfortunate letter from their university.
Bolbbalgan4 member JiYoung is still an undergraduate student at Sungshin Women's University as a music major. Yes, the irony is that she's already achieved a goal that most music students dream of achieving and yet, she still has to go to classes and do her homework.
For those that may be wondering how JiYoung ended up being put on academic probation, it turns out that she missed quite a number of classes since she was focusing on writing chart-dominating music and showing up on TV shows. Bolbbalgan4 member JiYoung stated "I've decided to focus on my school life this semester. I'm also constantly writing music and also studying theory more in depth."
Bolbbalgan4's home agency Shofar Music have additionally stated that the duo will also be preparing their next album while JiYoung resumes her studies at the university.
Read More : BTS Set Another K-Pop Record During The 2018 iHeartRadio Music Awards