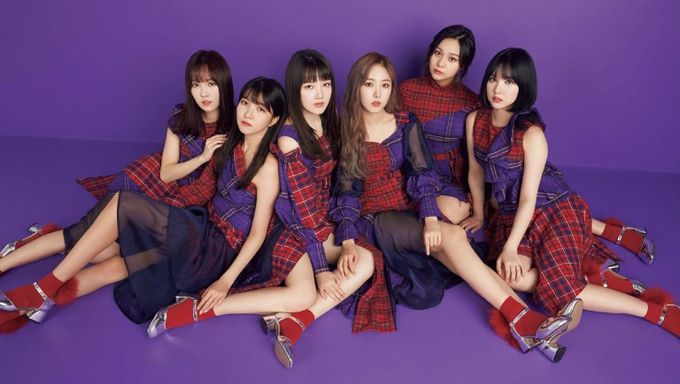 It is no news that K-Pop and J-Pop (Japanese pop) are highly derivative of each other and the influences are quite easy to point out. Over the years, both South Korean and Japanese cultural products have come together to create entirely new sounds and mediums of expression for art. In recent times, there has been a spike in Korean artists, especially K-Pop groups, making music in Japanese for Korean films, anime and more.
The latest example of this is 'Film Out' by BTS  which will serve as the ending song for the Japanese film "Signal", an adaptation of the K-Drama of the same name and 'Everlasting Shine' by TXT  which will serve as the theme song for the mega-hit anime "Black Clover". However, these aren't the only instances of the same.
Right from TVXQ  singing for "One Piece" to BoA  singing for "Inu Yasha", K-Pop x Anime cross overs have always been epic. You might have also noticed that anime OSTs have a distinct sound, representative of the genre. K-Pop too, tends to lean towards particular concepts, storylines or even whole alternate universes and parallel dimensions in their music, giving them a cinematic feel. The overall vibe from that kind of music, which is usually coupled with an equally dramatic music video is that of it being the perfect OST for a film. We're counting down those gems to come out of K-Pop which make us feel like they belong in an anime!
DREAMCATCHER  - 'The Curse Of The Spider'
The majority of DREAMCATCHER's discography, with heavy rock influences, is perfect for any anime opening or ending. However, 'The Curse Of The Spider' in particular is especially suited to a shonen anime. Shonen anime or manga refers to those that have a high amount of action, angst and adventure, geared towards the 12 to 18-year-old population. While the word shonen generally implies that it is content marketed towards young boys, there's really nothing demarcating or limiting it for being enjoyed by any and all genders.
DREAMCATCHER  - 'Tension'
Another DREAMCATCHER bop, 'Tension' is undeniably meant for an anime. Something like "Kabaneri of the Iron Fortress" or "Dororo" would perfectly suit the atmosphere evoked by 'Tension'. What makes this such a perfect theme song for an anime is the intensity of rock coupled with the youthful vocals which makes the song both impactful and relatable for the younger, hot-blooded generation.
DAY6  - 'Time Of Our Life'
Ever heard a song that is quite literally the physical embodiment of a sports anime? DAY6's 'Time Of Our Life' starts out with the signature anime-like introduction and quickly paces up in some of the catchiest lyrics and an addictive hook. If you close your eyes, you might even be able to picture an anime protagonist running towards their dreams with the wind in their hair, eyes full of hope. Something like "Haikyuu" would suit this song perfectly.
N.Flying  - 'Run'
It is almost unbelievable that an anime production house hasn't picked up N.Flying's incredible Japanese hit for an opening/ending song yet. One might notice a trend here that most of the songs that do sound like anime theme songs lean more towards the rock, alt-rock genres. N.Flying has a unique charm in their music which is reflected in the amount of soul they pour into it, making it perfect for a coming-of-age narrative.
SEVENTEEN  - 'Together'
Full of energy and brightness, 'Together' by SEVENTEEN is the kind of song you hear at the end of the climactic episode in an anime where the protagonists have just stumbled upon a burst of ambition. Whether that be towards going after the one they love or just their newfound appreciation for their friends and the importance of the same, either way, it sounds like it would mark an important point in their lives.
GFriend  - 'Time for the moon night'
GFRIEND, like DREAMCATCHER, has a number of songs that would go beautifully with anime, albeit, the genre GFRIEND has mastered appeals to slice of life or shojo anime. Slice of life anime, as the name suggests are those that deal with the ordinary lives of extraordinary characters while shojo anime is characterised by lighter themes such as those of love, relations and all things bright and beautiful. Life is seen through rose coloured glasses in shojo anime. GFRIEND's 'Time for the moon night' is exceptionally magical to listen to with a dramatic twist in the melody that is reminiscent of perhaps Japanese city pop from the 80s. The powerful vocals only amplify this effect even further.