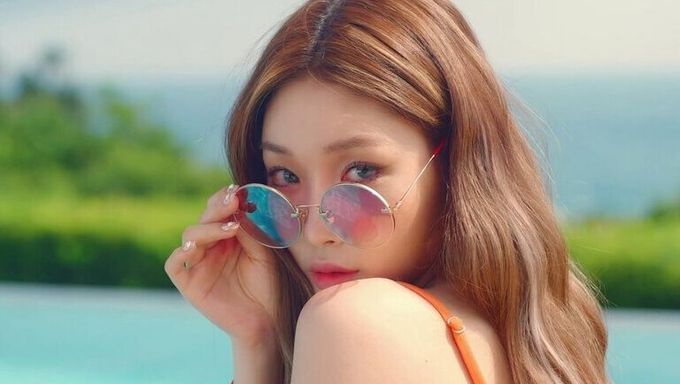 You want to know what's in these days? Being eco-friendly.
Let's face it. Our home, planet earth, is being and has been suffering from the pollution and destruction caused by human beings for several decades now.
Fashion, has quite a lot to do with this complex problem that we have today. For what its worth, there's at least a number of big players in the industry such as Patagonia, Nike, Stella McCartney, and etc. who are vocal about the need for change in the system as they are shifting towards sustainability and environmentally-conscious practices.
K-Pop stars are some of the most influential public figures in the world today and it seems that there is an increasing number of them who are using their influence to contribute to the cause.
You can check them out below.
ChungHa
When ChungHa dropped her 'Querencia' album, the eco-friendly aspects of the physical album was one of the many refreshing elements of the release. Physical copies of 'Querencia' were made of environmentally friendly papers, while the use of lamination and other unnecessary plastics were minimised. The packaging for the album itself too were done through paper envelopes.
MAMAMOO's MV for 'HIP' shows WheeIn at a climate rally, depicting a scene where she and the crowd are demanding a change for the sake of our environment.
World-famous idol group BTS also have been the faces for Hyundai's IONIQ electric car, an admirable feat that is a part of the car manufacturer's clean energy project.
Red Velvet
September 7th has been designated as the "International Day of Clean Air for blue skies". Watch Red Velvet promote the special day below.
Ryu JunYeol
Actor Ryu JunYeol is also another well-known K-Pop celebrity who is known to be vocal about supporting eco-friendly causes.
View this post on Instagram