They may be the world's biggest stars today, but some K-Pop idols are who they are today because of the hardships that they had to endure in the past.
Before becoming loved by fans all over the world, they too faced difficulties and problems that the world faces today.
Below are K-Pop stars who were bullied during their school days.
Kang Daniel
Arguably the most popular member of the now dis-banded but highly popular idol group Wanna One, Kang Daniel's past involving being bullied is widely known in South Korea. The reason? According to him, it was for "being ugly". While it's hard to understand how anyone could possibly think he's ugly, his former school mates apparently thought he wasn't attractive enough to deserve their respect. However, this actually might have been the reason why he is who he is today. He stated "I might be uglier than you guys, but I can sure dance and sing better than you."
Yoo InNa
Favoritism can really mess up the person who is on the receiving end. Such was the case for actress Yoo InNa. Her homeroom teacher back in high school allowed her to grow out her hair longer than the school regulation allowed students to. However, this special privilege was given only to her, while the rest of the students weren't, ultimately creating a grudge. According to her, the homeroom teacher allowed her to grow out her hair long because she was an actress in training during the time.
She stated
"After lunch, I'd discover that someone had broken my chair and my desk stuffed with garbage."
Park BoYoung
Even the nation's sweetheart has been bullied, and that says a lot about what fame can do to someone. According to the actress, it would not be surprising to find that someone had stuffed her desk with garbage during her school days.
Read More : IZ*ONE vs. CLC, Fans Talk About Song That Was Originally Intended For Latter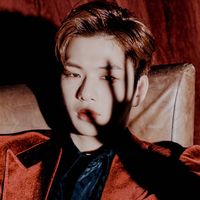 Became a fan of Kang Daniel
You can now view more their stories