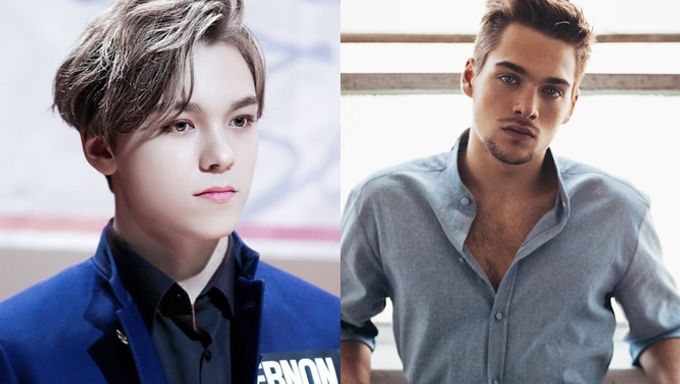 These 20 idols were all born in 1998, but see just how much being in different parts of the globe can change your styles!
K-Pop definitely has a style of its own. We're so used to it that we never really bother to compare! Well, let us show you just how fascinating it is to compare K-Pop culture to Hollywood culture. We compiled 10 K-Pop idols who were born in 1998 and compared them to Hollywood idols of the same age!
Must Read : REPLY 1997! 15 K-Pop Idols Born in 1997
Both sides are absolutely stunning, but for very different reasons!
SEVENTEEN's Vernon v. Dylan Sprayberry
SEVENTEEN's SeungKwan v. Lucky Blue Smith
Sam Kim v. Shawn Mendes
TWICE's DaHyun v. Elle Fanning
I.O.I/Pledis Girlz' Zhou Jieqiong v. Ariel Winter
CLC's Elkie v. Peyton List
MC Gree v. Silento
ASTRO's MoonBin v. Peyton Meyer
Cosmic Girls (WJSN)'s Cheng Xiao v. Ryan Newman
iKON's ChanWoo v. Jaden Smith