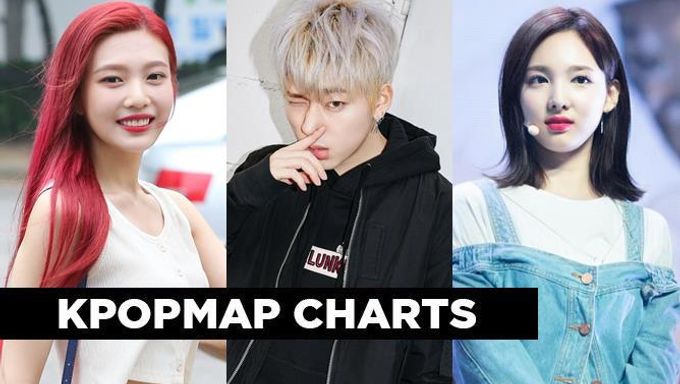 Hey, baby, what's your sign? If you're a follower of horoscopes, you should know we're smack dab in the middle of the Virgo time frame!
According to astrology, Virgos are anyone born between August 22 and September 22 on the Roman calendar. They are known for being responsible and take pride in being able to help others in need. However, they're also known for being extremely self-critical, perhaps their biggest flaw. They have a hard time relaxing, and their timid behavior is something that they're constantly teased about. Yet both as friends and lovers, they're extremely loyal and give their relationships all they have!
For this week's Kpopmap Chart, we're going to shout out some of our favorite K-Pop Virgos! Did your favorite one make the list?
Must Read : 10 K-Pop Male Idol Leaders Who are Blood Type A
1. Super Junior's YeSung - August 24, 1984
2. SNSD's HyoYeon - September 22, 1989
3. INFINITE's SungYeol - August 27, 1991
4. Block B's Zico - September 14, 1992
5. f(x)'s Amber - September 18, 1992
6. EXO's Chen - September 21, 1992
7. EXID's HyeRin - August 23, 1993
8. INFINITE's SungJong - September 3, 1993
9. GOT7's Mark - September 4, 1993
10. AOA's MiNa - September 21, 1993
11. BTS's Rap Monster - September 12, 1994
[tos_ad]
12. GOT7's JinYoung - September 22, 1994
13. TWICE's NaYeon - September 22, 1995
14. Red Velvet's Joy - September 3, 1996
15. GOT7's YoungJae - September 17, 1996
16. BTS's JungKook - September 1, 1997