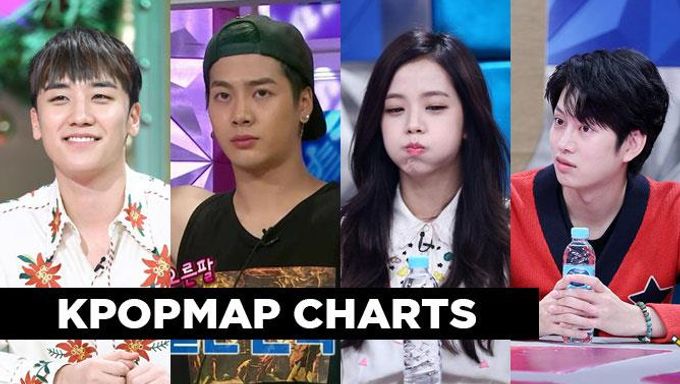 It's almost time of Super Junior's KyuHyun to take his leave of absence from the globally popular Korean talk show, "Radio Star". But who will keep his seat warm?
Kpopmap's "Chart 10 Wednesday" is back as "Kpopmap Charts"! This week, we take a look ahead at the inevitable fate of Super Junior's KyuHyun and his long standing seat among the MCs at MBC's "Radio Star". The popular comedy talk show is almost reaching its 10th anniversary as one of the longest running shows in Korea. With their celebration, they're also going to have to say a temporary goodbye as KyuHyun goes off to fulfill his mandatory military duties.
Must Read : 10 Things: K-Pop Idols Enlisting in the Army in 2017
With one of the hottest topics in K-TV being about who'll replace the 5 year-long MC-idol, take a look at our top 10 candidate picks!
10th - BTOB's ChangSeop & EunKwang
Everyone knows that these two BTOB duos are one of the most hilarious K-Pop idols in the industry. With their dorky ways and undeniable chemistry, they'd make a refreshing addition to the MC lineup. But these two idols have never even been on an episode of the popular talk show. Will it be possible to get them to MC without any guest appearance experience?
9th - BLACKPINK's JiSoo
We know JiSoo is the next generation of variety-idols to come out of YG Entertainment. She was the focus of the show when she guest starred with band mate Rose. With her quirky personality and rising popularity, she'd be an anticipated fit. But will YG let one of their rookies MC while BLACKPINK's career is busily on its way up?
8th - MONSTA X's JooHeon
JooHeon's had his fair share of variety show experience, but he's never been an MC for a talk show. Even so, the idol made it clear that he wanted to be considered for the position during his guest star appearance. With his adorable dimples and carefree personality, it'd be a curious fit!
7th - WINNER's Song Mino
Song Mino made his mark in the variety field with his appearance on "New Journey to the West 3". His comic personality fit well with KyuHyun on the show, so it wouldn't be too much of a surprise to see Mino fill in KyuHyun's temporary vacancy.
6th - BTOB's Yook SungJae
It appears another BTOB member made the list! Yook SungJae has a unique humor to himself as he's such a proper gentleman, but with a quirky personality. He filled in for KyuHyun for an episode once, and he surprisingly got good reviews. Will we be seeing SungJae fill in for KyuHyun once again?
5th - BIGBANG's SeungRi
The BIGBANG special of "Radio Star" made headlines all over the place last year, but most of the headlines involved one particular member - SeungRi. Ever the humorous character, SeungRi stole the spotlight with his naturally funny personality and his remarkable story telling skills. KyuHyun even expressed that he would love an idol who will be enlisting within 2 years to fill in his 2 year vacancy. SeungRi definitely fits the bill, but will his busy entrepreneurial and BIGBANG schedules fit?
4th - DinDin
The rapper is more of a variety-personality these days. With his quirky humor and blunt personality, DinDin would fit perfectly as one of the Radio Star family - I mean, they're best known for their blunt and direct questions and accusations. DinDin even offered to give KyuHyun half of his appearance fee while he fulfilled his military duties. That's certainly an option for KyuHyun to think about!
3rd - GOT7's Jackson
Jackson is a character that can't be found anywhere else. He's very honest, very comedic and energetic to the maximum. He has a long standing variety-resume, and would be a great MC to create a relaxed and carefree environment for the show. He also doesn't have to go to the army, so he can fill in for a longer period - if need be. However, will he be able to get along with the other MC hyungs? We'll just have to see!
2nd - Yang SeHyung
Ever the variety-star on the rise, Yang SeHyung is continually taking the variety field by storm with his comfortable and natural sense of humor. He's also expressed his wishes to be considered for the position, and he's one of the front runners in the eyes of the netizens. With his numerous guest appearance experience, we don't doubt that Yang SeHyung would be a great fit!
1st - Super Junior's Kim HeeChul
We can name all kinds of names, but we all know Super Junior and "Radio Star" has a long-time relationship. ShinDong was one of the starting MCs, and KyuHyun has become one of the signature MC's of the show. However, did you now Kim HeeChul was originally the Super Junior MC before KyuHyun took over? Before he went to the army, HeeChul ruled the seat for nearly a year. With his experience in the actual seat and his current rising reputation, HeeChul would be an obvious choice!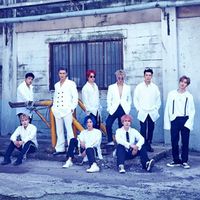 Became a fan of SUPER JUNIOR
You can now view more their stories