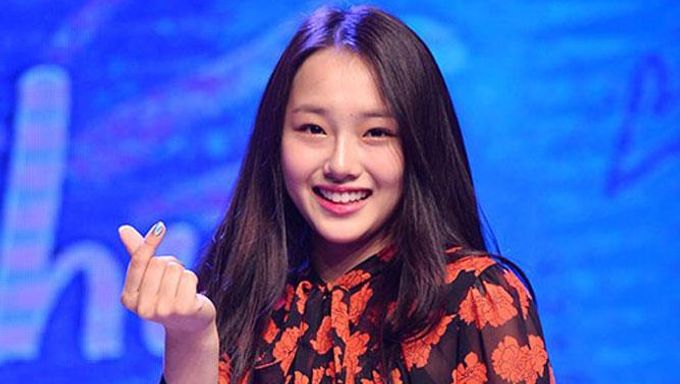 Kriesha Chu or Kriesha Tiu, Filipino-American singer and dancer who gained massive love from "Kpop Star 6" with her vocal ability as well as dancing and stunning visual, exclusively revealed full story behind her debut!
Kriesha Chu  made her first solo debut in May 2017 under Urban Works Entertainment. The idol earned  massive popularity and attention by her looks on "Kpop Star 6", then her vocal abilities and dancing skills.
Recently, Kriesha Chu appeared on last episode of 'I Want Chu' through V LIVE channel to share her full story behind her debut. In this video, she honestly shared her childhood migration story from Philippines to United States and her long dream as a singer through out her childhood.
Also she stated that she loves to sing and dance since she was a little child so she started her music career ever since a young age such as singing contests and performances in festivals. Now, as we can see, her long time dream of being a singer is finally a reality.
She also shared how she came to Korea to accomplish her dream as a singer and a story about her hardships when she was a trainee as a teenager and foreigner as well. Moments were shown where cute little Kriesha perform on various show and her family as well, who have always supported her.
"I Wan Chu" is a reality program about her bucket list experiences about a month through V LINE app. It's a must to check out if you are interest in the hottest new star in K-Pop.
Recently she is busy with her very first debut with 'Trouble' featuring on Yong JunHyung. We hope her successful music career!
Must Read : MV )) Kriesha Chu – Trouble