The release of Kris Wu's debut album 'Antares' has caused quite a bit of commotion within the music scene recently.
While several songs from the album topped the iTunes chart upon its release, the seeming disappearance of all the songs from the charts in a sudden flash has been the catalyst of rumors that suggest that he was involved in chart manipulations.
After all his songs "disappeared" from the charts, people began to talk about two main things. The first was that it was likely because chart manipulations tactics were discovered and therefore iTunes removed them from the charts. The second thing was that Ariana Grande was involved in the removal of Kris Wu's music as she was seen taking the #1 spot afterward.
In addition, Ariana Grande liked a post that stated "Scooter did what he had to do..." implying that Scooter Braun took action against Kris Wu's alleged illegal tactics.
However, Kris Wu's agency Universal Music Group China released an official statement clarifying that Kris Wu's music was never removed from iTunes and that he certainly was not involved in using bots or any other illegal means of chart manipulation. In addition to this, the agency also gave a stern warning that anyone who spreads malicious rumors regarding the issue is liable to legal consequences.
Kris Wu fans have also expressed their anger and stated that it was ignorant for anyone to underestimate the amount of fans that Kris Wu actually has, especially back home in China.
i truly hope kris actually fills a lawsuit against this,,why is it so hard for people to believe that chinese idols have fans and that they aren't bots? he have worked so hard and was so proud of his album only to have y'all accusing him and calling him racist shit. y'all ugly. https://t.co/iPtwgpMqET

— ً (@pcyIine) 2018년 11월 6일
America just say y'all hate Asians other than BTS and fucking go. Out here accusing Kris Wu of bots again to make iTunes take him off the charts just because he actually has good music and people like his music enough to make him chart over your faves and y'all feel threatened

— FOREVER YOURS ? | EXO DMUMT (@wayiskpoptrash) 2018년 11월 6일
Read More : JYP Entertainment's Future Plans Revealed, New Girl Group To Debut In 2019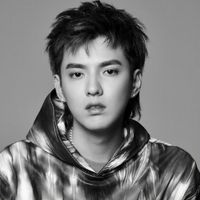 Became a fan of Kris
You can now view more their stories