Kwon HyunBin recently did a photoshoot and an interview for the magazine @star1 for their August issue. With the concept "NEO HyunBin" the star took various pictures for the magazine.
After the shooting, the magazine held an interview with him. He said, "The days I am not filming for 'Dunia', I am usually busy with stuff. I am learning to compose and write lyrics. I am learning hard because I want to grow until I can compose music all by myself. I want to write lyrics that are not obvious."
The boy also mentioned that he has a preference for the title of 'singer' more than 'model'. "I lived as 'model' for 3-4 years, I did modeling activities and I showed much of the sides of 'model Kwon HyunBin'. However, the sides of 'singer Kwon HyunBin' could be only seen during JBJ. That's why, even me, I am curious and have expectations about the image that I will have as a singer." He also mentioned the three singers that he sees as role models: "ASAP Rocky, Travis Scott, and Beenzino."
The magazine asked the boy about what changed after the JBJ activities. He replied, "I felt for the first time that my careless action could have been seen as an action holding a special meaning to others. A few days ago, on SNS, I posted a picture of a half heart and that caused the misconception that it was a message to my girlfriend. I don't have a girlfriend. I am not dating. After JBJ activities, I became a person that could influence someone. And this incident happened because I have fans that think of me."
Find out more of the interview in the magazine.
Read More : BTS's Jin, Kwon HyunBin, EunKwang, Ken, and YoungJae Spotted Together Recently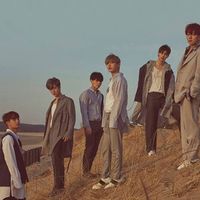 Became a fan of JBJ
You can now view more their stories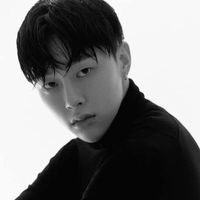 Became a fan of VIINI
You can now view more their stories