On Augst 23rd, PRISTIN had their comeback with "SCHXXL OUT". After their comeback, the group is put on the spot by arousing the controversy of idols' body. More specifically, of idols being obliged to be thin.
One of the young members of PRISTIN is Kyla, she is 15. On the stages of this comeback, fans saw Kyla chubbier compare to other members.
Kyla's body has raised controversy among netizens whether idols should continually "take care" of their body. "Take care" in this sense means that one should work out or be on the diet to be thin, not fit, thin. They say that idols, as well as celebrities, are on TV and earn money being visually attractive aside from their music or work.
Others who oppose the idea say that it's a stereo type to think that thin = beautiful. This unhealthy beauty standard has been destroying the lives of women, especially idols and celebrities. Idols are being put on a harsh diet schedule, unbelievably unhealthy because it does not match up to the calories they burn. There were precedents of girl idols fainting and having health issues due to being on a diet.
A lot of fans worry that Kyla and young girls like her may be put on harsh diet plans to be visually attractive enough to earn money.
What do you think? Is it okay a person get worthless and hurtful comments and criticism because of one's body? Do you agree with the idea of "idols must have a thin, fit for the beauty standard today kind of a body"?
Read More : PRISTIN's Kyla Spotted Working In A Fun Fair? Fans Demand Explanation From Pledis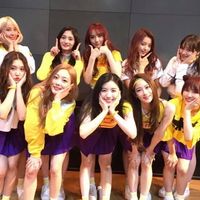 Became a fan of PRISTIN
You can now view more their stories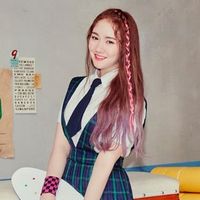 Became a fan of Kyla
You can now view more their stories