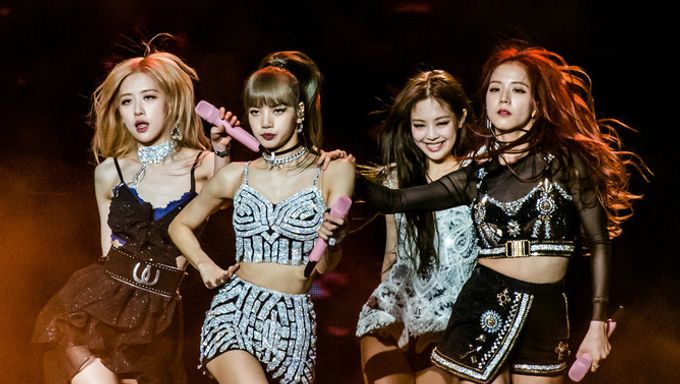 YG Entertainment girl group BLACKPINK is seriously on a killing streak with their successes as they recently performed at the Coachella music festival this year, which was also live streamed in New York City's Times Square.
US media LA Times recently published an article complimenting BLACKPINK's performance at Coachella, but apparently did it in a way that triggered BTS and 2NE1 fans, as the author of the article stated that neither of the two groups would have been able to pull off the Coachella performance the way BLACKPINK did.
According to the article:
"BTS might be a bigger act, and 2NE1 might have covered similar terrain before them. But no other K-pop group could probably have handled a Coachella gig quite as well."
Below are some of the responses from fans of BTS and 2NE1.
There is no need to be be comparing groups they are all great artists

— Magic-Tae✨Boy with Luv (@Magic_Tae_) April 14, 2019
Yikes BTS in the article non related to them again

— kiki (@jhope_tvvt) April 14, 2019
excuse me?? Don't compare Blackpink to 2NE1 and BTS!! THEY ARE DIFFERENT!! Bts and 2Ne1 with their own ways and Blackpink with their own ways!! Don't be rude towards them or the fans OK !! You have NO RIGHTS to compare them!! Blackpink is special with their own and BTS too??

— ParkAeRinIsTheNameBitches?? (@ARMYAeRin1) April 14, 2019
You don't have to mention other groups. You're actually dismissing what those girls achieved by comparing them.

— striving fangirl~? (@fangirldom_) April 14, 2019
How do you feel about the recent comparison?
Read More : BLACKPINK Reveals Meaning Of 'Kill This Love'