Lai KuanLin Shares How Wanna One Members Promise To Meet Up Every Aug. 7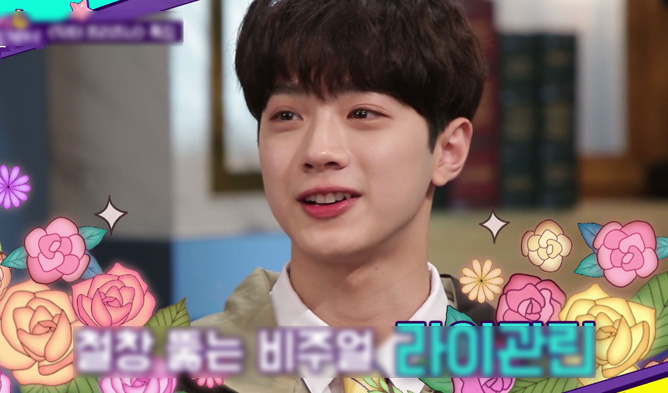 On Mar. 12, KBS released a teaser showing Lai KuanLin as a guest on KBS "Happy Together" Season 4.
During that time, it was revealed by the idol that Wanna One members have promised to meet up every Aug. 7 for a meal together. For those who may not know, Aug. 7 is Wanna One's debut date. As such, it is a significant day for them as well as their fans.
He also shared that the person who earns the most in a year will have to treat the rest of the members for a meal. With that being said, he caused the other guests to burst out laughing.
Lai KuanLin confessed that when is alone in the car, he feels emotional when listening to the songs by Wanna One.
This episode of "Happy Together" Season 4 will be airing on Mar. 14, 11:10 pm KST.
Read More : Fans Think Lai KuanLin Is Super Excited For His Unit Group Debut With PENTAGON's WooSeok