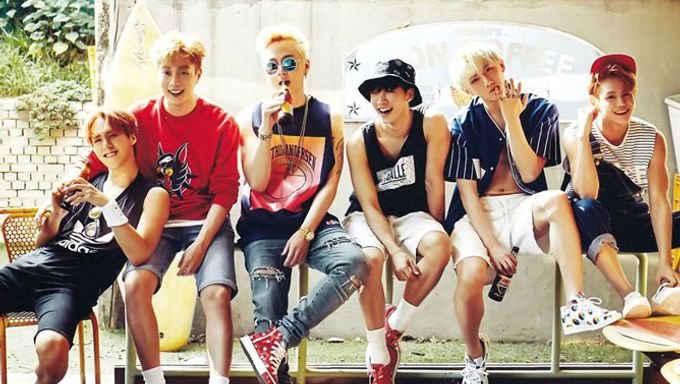 There is a curse in the K-Pop industry called the '7 Year Curse', and K-Pop boy band BEAST were the latest victim.
There is a myth within the K-Pop industry known as the 7-year curse. The myth says that K-Pop groups are unable to last 6~8 years without undergoing member changes or disbandment. Ever since the early K-Pop eras, numerous groups had fallen victim to this curse. The mean reason of why this curse holds true is due to the length of contracts between the company and its artists. Majority of the idol contracts are between 6~8 years. Once contract renewal season nears, many members leave to pursue other careers such as becoming a solo artist or pursuing acting. Some groups continue on after the change to find even more success; for instance f(x) were able to succeed in their first solo concert, which achieved positive responses. As such, there are groups that disband and change members; however, there are a few of the lucky ones that defeat the odds and continue past their 8th anniversary with the same members that they debuted with (ie. ShinHwa, BIG BANG). Let's take a look at the most famous victims that were unfortunately unable to escape the 7 Year Curse.
Must Read : Beauty Finally Got Mad At BEAST HyunSeung
7 Victims of the 7 Year Curse
1. BEAST - 2009-2016 (7 years)
The K-Pop idol scene has been in a turmoil as Cube Entertainment announced on April 19th that BEAST's member HyunSeung has officially left the group after 7 years of promotions. The official reason for the departure was the difference in the music style HyunSeung wished to pursue compared to the rest of the group. The turbulence between the members and HyunSeung has been brewing for a while, as the latter missed group events and showed lack of interest in the groups' activities. Cube has announced that BEAST will make a comeback sometime this year as a 5-member group, and HyunSeung will become a solo artist. Beautys can at least look forward to new music this year by BEAST as a 5 member group!
2. SNSD/Girls' Generation - 2007-2015 (8 years)
After taking the K-Pop scene by storm since their debut as a 9-member group in 2007, SNSD had succumbed to the curse by 2015. Jessica had announced her departure from the group after 8 years. SNSD continues to promote as a 8-member group with their popularity ever rising. Jessica will also be returning to the K-Pop scene with a solo album this May!
3. Wonder Girls - 2007-2015 (7~8 years)
They made the whole continent of Asia crazy with their 'Tell Me' dance; the Wonder Girls after debuting in 2007 had undergone drastic member changes after 7~8 years. Ever since the first year of their debut, the group had undergone member changes. However, just when we thought the group had found steady ground in terms of members, two main members (who have been with the group since pre-debut) had decided to part with the group. SunYe had left in 2014 after getting married, and SoHee had decided to not renew her contract with JYP in 2015. SoHee has now signed with Key East Entertainment to pursue acting. The rest of the Wonder Girls continue with their activities as a 4-member group!
4. TVXQ - 2003-2010 (7 years)
The original kings of K-Pop, TVXQ had garnered love from all over the world after debuting as a 5-member group in 2003. In 2010, three members had decided to leave the group to pursue their own music. Micky YooChun, Xiah Junsu, and Hero JaeJoong continue their music pursuits under a new name, JYJ. The remaining 2 TVXQ members also continue under the same name as a duo.
5. f(X) - 2009-2015 (6 years)
f(X) was dubbed the 'Pop Princesses of SM' when they debuted as a 5-member group in 2009. In 2015, after a brief hiatus, Sulli had decided to officially leave the group to pursue an acting career. The group now promotes as a 4-member group, and were able to find continued success in their first solo concert.
6. KARA - 2007-2014 (7 years)
KARA, a lot like the Wonder Girls, had undergone numerous stages of member changes since their debut in 2007. KARA had found their highest peak of popularity as a 5-member group, but Nicole and JiYoung had decided not to renew their contract with DSP Entertainment in 2014. After 2 main members had left, the group added YoungJi to the group in 2014. However, the group had decided to officially disband in 2015 with GyuRi, SeungYeon, and Hara all deciding to go separate ways from DSP.
7. 2NE1 - 2009-2016 (7 years)
The bad gal Queens of K-Pop, 2NE1, had found massive success internationally as a 4-member group. After promoting together since 2009, Minzy had decided to not renew her contract with YG Entertainment in 2016. She had left the company in order to focus on her career as a professional dancer. She has also opened a dance academy under her name! Way to go, Minzy! 2NE1 will now promote as a 3-member group, and Papa YG has announced that they will make a comeback sometime this year.