Leather Jacket Wave Don't Miss K-pop Stars
It is the easiest way to be fashionista that just try leather jacket on your regular comfy wears like jeans with T-shirts.
Leather jacket or leather Biker jacket is never interrupted by trend. On numerous fashion magazines, it is not excepted but works essentially on any format of wearing to complete its owner's glamorous look. No matter of gender, age, and race, it works well. Sometimes the feeling of leather's rough texture brings out "wannabe bad" from deep inside. Well, attractive bad. Many top stars love the leather jackets and their leather biker looks are often caught by a lot of paparazzi or camera reporters. Male stars wear it to raise up wild masculinity and tough image and female stars complete their sexy chic look with simply wearing it to appeal fans. Let's look over top Korean stars loving Leather Jacket!!
Must Read : Idol Girls With Bang VS No-Bang
K-Pop Star's Leather Jacket Looks
Jay Park
You might easily find him with leather jacket. Indeed, Jay Park loves biker jacket styles, and they actually match well with his usual black looks. In the photo below, how perfect Jay Park looks with his black leather jacket. The scene that one of his lovely puppies seem to play with his ears completes his warm-hearted chic look.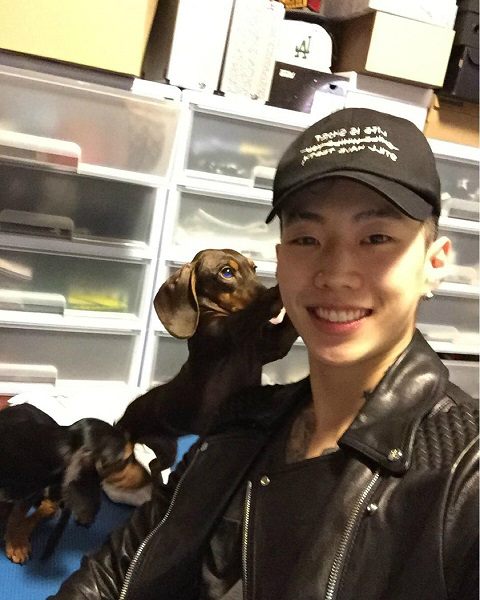 Choi Siwon – Super Junior
Like MOST, cited from the famous line of drama, "She was Pretty", Choi Si won has shown the tough trendy guy look in the drama. His well-groomed beard with leather jacket work perfect for his character, odd outside but warm fancy inside really.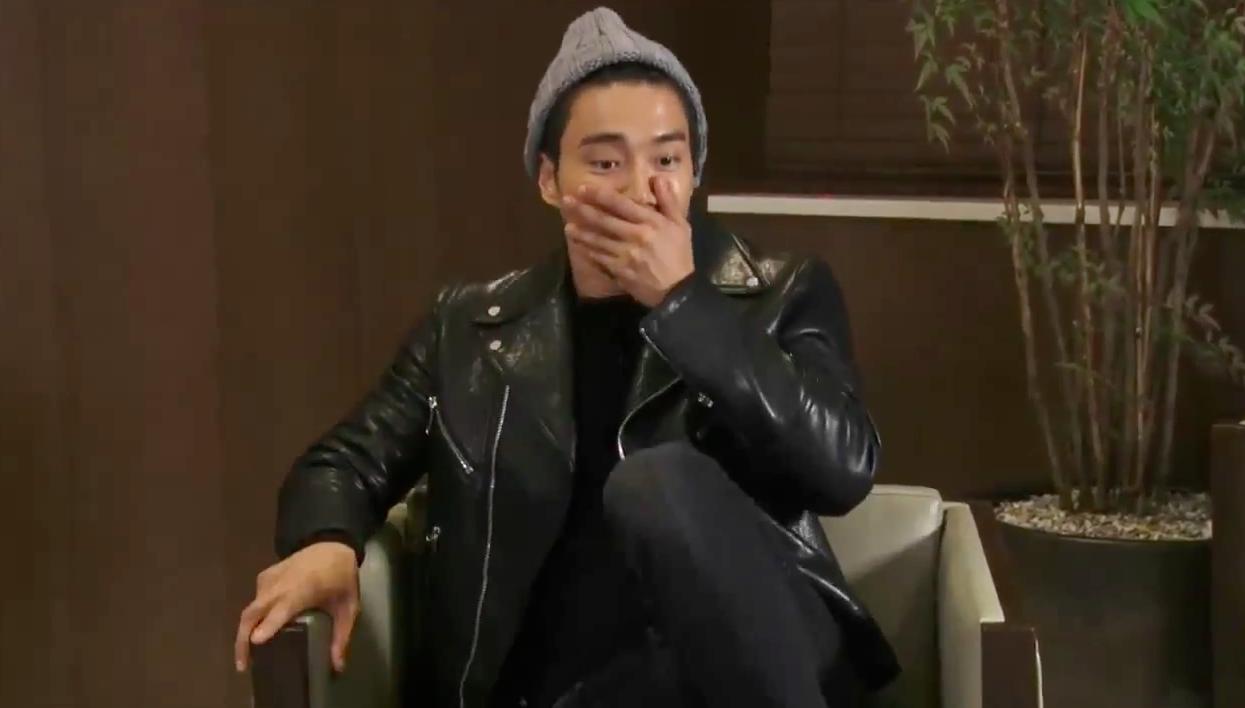 Krystal – f(x)
The only female star picked here because of her absolute fashion sense. Krystal is also famous for her wannabe body lines among many girls. Her usual style is mono toned and chic, and her fashion concept is completed by leather jackets. In her street fashion, various styled leather jackets are often caught. She loves leather jackets.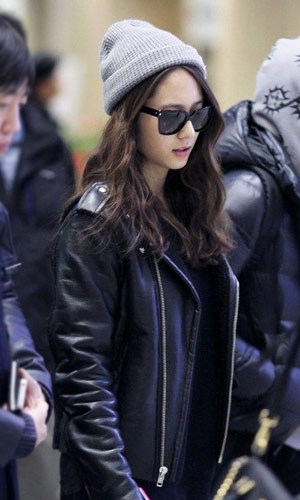 Jimin – BTS
Jimin represents BTS for his HOT SEXY body, especially his robust abs. Besides, his high self-confidence brings him more masculine attractions. His personality is well drawn in his leather jacket look. He shows off his sexy body under the tough jacket. The bright hair color also well matches with the dark colored outwear.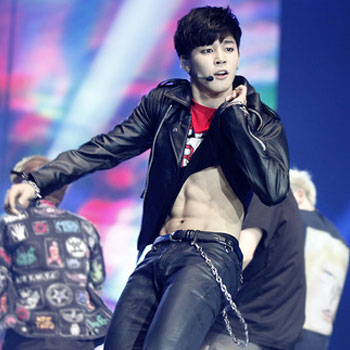 Chan Yeol – EXO
Chan Yeol often wears leather jacket at various places from his official scheduled places like concert stages to his private meetings. His tall height and small face remind of a model on the runway, so his features emphasize the chicness of the leather jacket. Even though leather jackets usually connect to the tough images, he emits gentle feelings. His multiple use of one leather jacket is issued, and you can find it in the photo below.