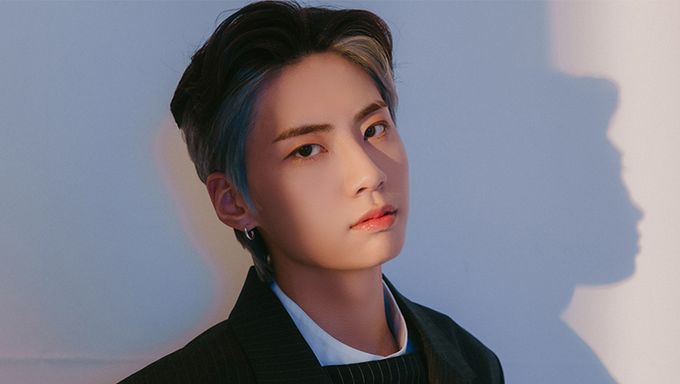 TOP MEDIA's Lee JinHyuk has recently released a mini-album, "SCENE26" which is an album that depicts his maturity in music and as a person, comparing it as a part of a movie(life) "scene".
To put his age on an album title must mean there's a deeper meaning to it and to provide us with more details, Lee JinHyuk shared his thought process during the production, his acting career, and more with Kpopmap!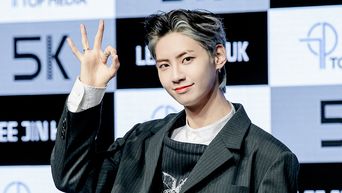 Congratulations on your comeback with the mini-album, "SCENE26"! It was reported that you have participated in all the songs in this album! What did you focus on the most during this production?
I tried to include various genres of music, consisting of its unique, distinctive sounds, all into this album! It's safe to say that majority of the listeners will find their favorite genre in this album.
What was personally your favorite track(s) to work with and why?
It was 'Asteroid' and 'Wave'. 'Asteroid' was my lifelong dream that came into life and for 'Wave,' I expressed my thoughts purely into the lyrics.
Does the album title, "SCENE26" derives from you turning 26 this year? What is the "scene" that you have pictured yourself at this age?
If my life is a movie, I think this is my 26th scene. In this scene, I picture myself as a person who has matured with diverse charms and an idol who is well engraved by the audience's minds.
A lot of fans are talking about your two-toned hairstyle, which is a first since your debut. Was this your idea? What else did you focus on for your style and fashion in this album?
It was carefully thought out with the staff. At first, some were hesitant about it, but I made the call and as I come to think of it, I feel proud that I pushed through. Fashion-wise, I wanted to show a model-like atmosphere and gentle looks.
In the MV of '5K,' there was a scene where you walk on a treadmill. Were there any troubleshoots during that scene? If there were any additional happenings during the MV shoot, please share them with us!
Time-to-time, the treadmill I was on would lag and it was a bit scary. At the time, I wasn't able to dance due to the condition of my left arm, which was a bummer, but I was glad to see the amazing outcome of the MV!
The overall color of the MV was 'Blue'. Was there a particular reason for using blue as a theme color for the MV?
I chose this color since it's the theme color of my fandom, "V-DAN" and also, I thought the color went well with me!
Acting-wise, you have been cast in a live sitcom, "ON AIR-The secret contract"! How was it to act in front of a live audience? Was it a different experience from acting in dramas?
To be on stage in front of a live audience itself was such a nerve-wracking experience, but I enjoyed it at the same time! It was absolutely a different experience from acting in dramas and I have learned and experienced so many things.
Many of the characters that you have acted in the past were bright characters. In "Find Me In Your Memory," you were a cute, chattery reporter, and in "Hanging On!", you were an eccentric son. What type of character do you want to challenge in the future?
I would like to try various characters and those that are absolutely different from my actual personality. It could be a villainous character or even a heart-crushing dreary character.
Lastly, any words for global V-DAN that you haven't seen for a long time?
I miss you SO much! Even though we are physically afar, my heart is always with you. I am staying in good health and I hope the same goes for you too! I pray that we can see each other in person with a big smile on our faces. Until then, all of you, stay safe! I'm also organizing something special online, so I hope you look forward to it!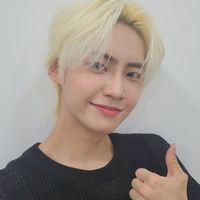 Became a fan of Lee JinHyuk
You can now view more their stories