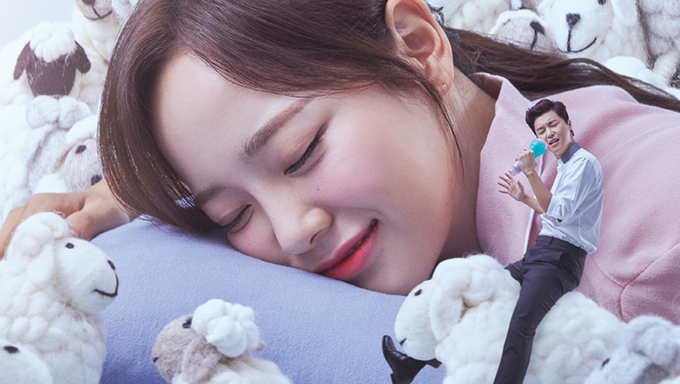 "Let Me Hear Your Song" is a thriller mystery romance drama.
Yeon WooJin is the main actor, he previously acted in dramas such as "Marriage, Not Dating" (2014), "Queen for Seven Days" (2017), and "Priest" (2018). Gugudan's SeJeong is the lead actress. She previously had the lead role on "School 2017" (2017).
Song JaeRim is the second lead male. He acted in numerous dramas such as "Clean With Passion for Now" (2018). T-ara's JiYeon, the second female lead, also acted in dramas before such as "Dream High 2" (2012).
Here is more information.
Let Me Hear Your Song (2019)
Information
Title: Let Me Hear Your Song/I Wanna Hear Your Song/Neoui noraereul deullyeojwo/너의 노래를 들려줘
Director: Lee JungMi
Writer: Kim MinJoo
Network: KBS
Runtime: From Aug. 5
# of Episodes: 32
Language: Korean
Summary
The mystery romance of a timpanist who lost all her memories on the day of a murder with a suspicious tone-deaf man. They meet and try to find the lost truth.
Cast
Yeon WooJin as Jang Yoon
A mysterious tone-deaf part-timer. A guest pianist who joins in the orchestra in an unconventional way.
Gugudan's SeJeong as Hong YiYoung
She is a simple and loveable unemployed timpanist. She is a job seeker who tries to have the best resume.
Song JaeRim as Nam JooWan
An orchestra conductor with excellent showmanship and charisma.
T-ara's JiYeon as Ha EunJoo
The second violinist of the orchestra, she was born with her talent.
JBJ95's Kim SangKyun as Moon JaeHyung [Supporting role]
A hip-hop dancer and handsome barista.
Interesting Facts
Here is one of the teaser.
Here are the first posters.
Read More : 7 Korean Actors That Have Great Senses When They Pick Dramas