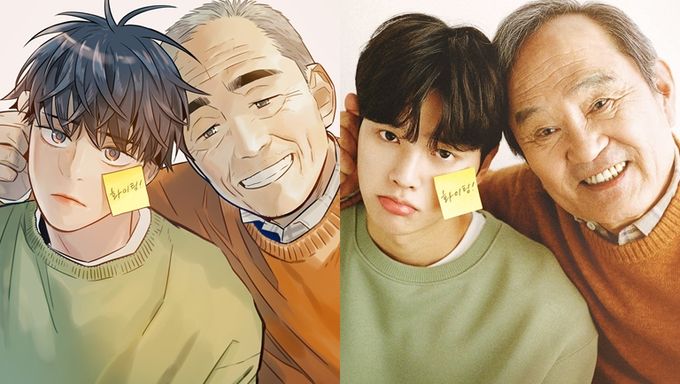 "Navillera" or "Like A Butterfly" is a ballet-theme drama based on the webtoon of the same title. It is one of the numerous adaptations of webtoon into drama in 2021.
Park InHwan ("Come Back Mister", "Mad Dog", "Liver or Die"), Song Kang ("When The Devil Calls Your Name", "Love Alarm", "Sweet Home"), Na MoonHee ("The Three Witches", "Dear My Friends, "Rain or Shine"), and Hong SeungHee ("Psychopath Diary", "Memorist", "King Maker: The Change of Destiny") are the lead actors.
Song Kang is a rising actor who had caught attention with his flower boy looks and good acting in "Love Alarm" and "Sweet Home". He is on his way to becoming an A-list actor. 
Park InHwan and Na MoonHee are veterans. Hong SeungHee debuted not long ago in 2018 but is a popular rookie actress.
Here is more information.
Navillera (2021)
Information
Title: Navillera / Like A Butterfly / Like Butterfly / Nabillera / 나빌레라
Director: Han DongHwa
Writer: Lee EunNi
Network: tvN
Runtime: From March 22
Genre: Life, Family
# of Episodes: 12
Language: Korean
Summary
It tells the growth story of a 70-year-old elderly man DeokChul who starts ballet and a 23-year-old ballet dancer ChaeRok who wanders in front of his dreams. The one whose life is ending and the one whose life is starting will build a friendship through ballet.
Cast
Park InHwan as Shim DeokChul
A 70-year-old man. DeokChul used to be a mailman since 1977 and now he is retired. At the end of his life, he started ballet which was his long-cherished dream.
He is gentle but he says what he has to say. He is married to Hae Nam and has three children.
Song Kang as Lee ChaeRok
A 23-year-old ballet dancer. ChaeRok is talented in ballet but he is wandering in the tough reality.
Since 6-year-old, he used to be only thinking about soccer under his father a soccer coach but he realized he is not talented for it. One day he saw a ballet performance by chance and got to experience feelings that can't be explained by words for the first time in his life.
He had practice ballet for 4 years but he is now in a slump. His life started to change after meeting DeokChul.
Na MoonHee as Hae Nam
Hae Nam is the wife of DeokChul who cares a lot about her children. She wants to live quietly without giving burdens to her children but one day her husband told her he wants to do ballet.
Hong SeungHee as Shim EunHo
23-year-old. EunHo is the granddaughter of DeokChul who lives according to her father's plans. After meeting with ChaeRok, she starts to find her own dreams and happiness.
Poster & Teaser
Here is the first teaser.

Here are the official posters.
About the Webtoon
The webtoon (in Korean "나빌레라") was written by HUN and JiMin and published from July 2016 to October 2017. The webtoon is popular and also received an excellent score of 9.9. BTS's V recommended the webtoon too.
You can read the webtoon in Korean here. It is officially only available in Korean.
Here is a glimpse at the webtoon.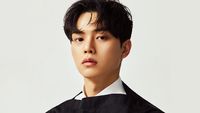 Became a fan of Song Kang
You can now view more their stories