Here's a drama that will hit the spot! CNBLUE's Lee JongHyun and WJSN's BoNa will express teen's emotion in drama "Lingerie Girls' Generation".
Anyone interesting what's the next drama after "School 2017" on KBS? "Lingerie Girls' Generation" will be the one. This drama which consists of 8 episodes is going to be aired after "School 2017" gets finished. As "School 2017" dealt with high school students' matters and teenagers' complicated emotions, the next drama, "Lingerie Girls' Generation" will reflect youngsters' lives in detail. What's more special is this drama will cover 70's girls and boys. Actually, this drama is based on the novel with the same title. In the novel, there are depicted 70's conservative atmosphere and teenagers who were against those cultures. 
Even only with the story, netizens are showing lots of attention on this drama. However, recently there popped out several news that CNBLUE's JongHyun, WJSN's BoNa, and B1A4's SanDeul are going to play main characters in this work. These news made many fans and netizens curious and expect what this drama is going to be like. Unfortunately, SanDeul came out not to appear in this drama due to his schedule, still here are BoNa and JongHyun!
Must Read : "School 2017" (2017 Drama): Cast & Summary
Just follow and check out more information about "Lingerie Girls' Generation", below.
Lingerie Girls' Generation
Information
Title: Lingerie Girls' Generation/ Lanjeri Sonyeoshidae/ 란제리 소녀시대
Director: Hong SeokKu
Writer: Kim YongHee(Novel), Yoon KyungAh
Network: KBS2
Runtime: 2017
# of Episodes: 8
Language: Korean
Summary
Lingerie Girls' Generation deals with high school girls' story set in Daegu, the province located in southern part of South Korea of 1970 era. Girls and Boys' spectacle puberty is going to be depicted with 1970's oppressive atmosphere and girls' complicated sensitivity.
Cast
DoHee as Sim AeSook
Sim AeSook, a problem student in the high school, is the leader of Acacia clique. She is an old enemy of Bona (JungHee).
WA$$UP's SooJin as EonJoo
Lee Bom as Park KwiJa
Park KwiJa, who is a leader of student council of the high school, pretends to care nothing about sexual things but actually has very high sexual curiosity. 
Chae SeoJin as Jung HyeJoo
Jung HyeJoo is innocent, sparky girl in the same high school with BoNa (JungHee). Jung HyeJoo is typical perfect girl, who is good at studying and also look beautiful. She always becomes the envy of whole school but soon she can make friends love her. 
WJSN's BoNa as Lee JungHee
Lee JungHee is a unruly girl who can't be controlled but also can be sensitive easily only with music. You can tell she is passing through the midth of adolescence with susceptible emotion.  She is a second daughter of family that runs toy factory. She goes through spectacle puberty with her friends.
CN BLUE's Lee JongHyun 
Interesting Facts
B1A4's SanDeul considered to be a main character of this drama but rejected because of his schedule. 
Bona originally lived in Daegu, Korea so she can speak in Daegu dialect very fluently.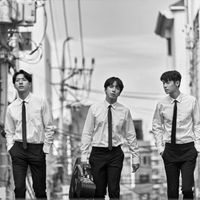 Became a fan of CNBLUE
You can now view more their stories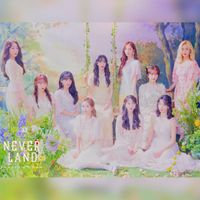 Became a fan of WJSN
You can now view more their stories