List Of Korean Top Stars' Faces If Their Genders Are Changed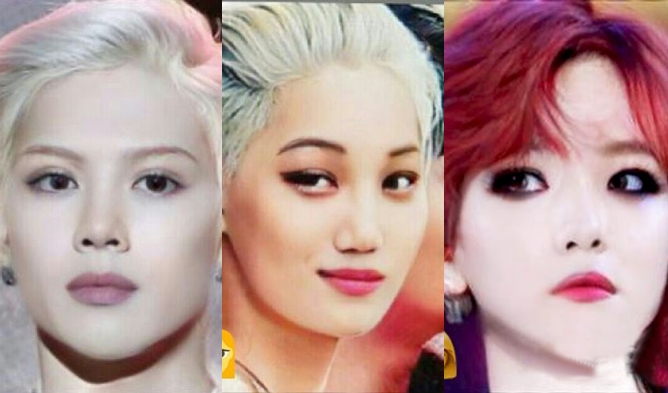 Welcome to gender-changed stars' face world. We just 'FaceApped' them.
Have you ever imagine what if your via or star was born in different sex? Like EXO's members with long hair, girly girl looks, and glamorous body shapes. We can't make it real to 'body shape' extent, though, FaceApp helps us make it on faces! We did it on Yoo AhIn, Lee JongSeok, Park BoGum, Suzy and many others. What we can tell through those experiments is 'What matters only regardless of sex is the face'. Even though their faces still look awesome and attractive when their gender got changed. Or, there are some cases that sex-changed faces look much better than the original ones. Yes, they would be still perfect if they were born in different sex. Now is the time to check out what they look like if their gender is changed. Let's go!
Must Read : Top 6 Boy Idols Who Threw On "Macho" and Took Off "Baby"
1. Kang DongWon
2. Yoo AhIn
3. Park BoGum
4. Lee JongSeok
5. Suzy
6. Jang MoonBok
7. BTS's Rap Monster
8. BTS's J-Hope
9. BTS's JungKook
10. EXO's BaekHyun
11. EXO's Kai
12. GOT7's Jackson