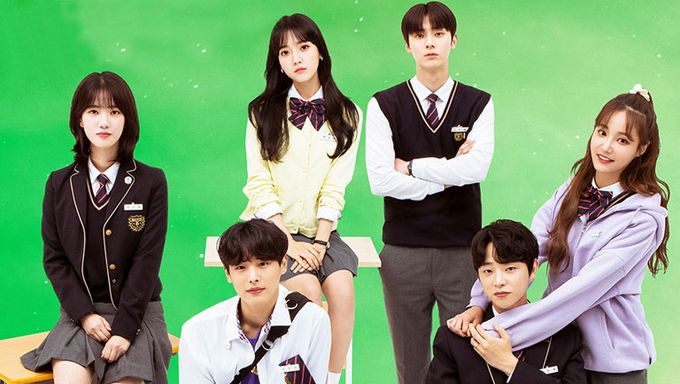 "Live On" is a drama that is looked out by many in the second half of the year.
NU'EST's MinHyun is debuting as an actor and fans are looking forward to his debut as the lead actor of this drama. Jung DaBin is the lead actress, she had caught the attention of many with her good acting in "Extracurricular" and many other dramas as she debuted back in 2003.
Noh JungHyun ("He is Psychometric", "Hell Is Other People", "Kkondae Intern"), Yang HyeJi ("Big Issue", "Rich Family's Son", "Failing in Love", "When the Weather is Fine", etc), VICTON's ByungChan ("Sassy Go Go") and ex-MOMOLAND's YeonWoo ("Pegasus Market", "Touch", "Alice") are also acting in the drama.
"Live On" is a collaboration between Playlist famous for its web dramas, KEYEAST, and JTBC studio. The director Kim SangWoo worked on the hit drama "Extraordinary You", "Arthdal Chronicles", "My Mister", "Hospital Ship" and "The King In Love".
Only one episode by week will air on JTBC from Nov. 17. The drama will be released from Nov. 24 on Playlist YouTube every Tuesday-Wednesday at 7 PM KST.
Here is more information.
Live On (2020)
Information
Title: Live On / Raibeuon / 라이브온
Director: Kim SangWoo
Writer: Bang YooJung
Network: JTBC x Playlist
Runtime: From Nov. 17 on JTBC, From Nov. 24 on Playlist YouTube
# of Episodes: 8
Genre: Romance, teen
Language: Korean
Summary
It tells the romance that started when Baek HoRang (Jung DaBin) the school top popular girl enters the broadcasting club looking for someone who is anonymously exposing her past she wants to hide. She meets the perfectionist boomer Ko EunTaek (MinHyun) who is the head of the club at SeoYeon High School where being trendy and famous brings your rank up.
Cast
NU'EST's MinHyun as Ko EunTaek
The strict head of the broadcasting club at SeoYeon High School.
The school top popular girl who enters the broadcasting club on a suspicious purpose.
Noh JongHyun as Do WooJae
He is leading the strict public order at school. He is a friend of EunTaek. They are in sync with being logical and rational in any circumstances.
Yang HyeJi as Ji SoHyun
She is in charge of the broadcasting club with EunTaek. She is a model student with high grades.
ex-MOMOLAND's YeonWoo as Kang JaeYi
She is the romantist of the high school. She only knows her boyfriend WooJae.
VICTON's ByungChan as Kim YuShin
He is a cute high school student filled with ignorance and innocence.
Interesting Facts
Here is the teaser.
Here are the official posters.