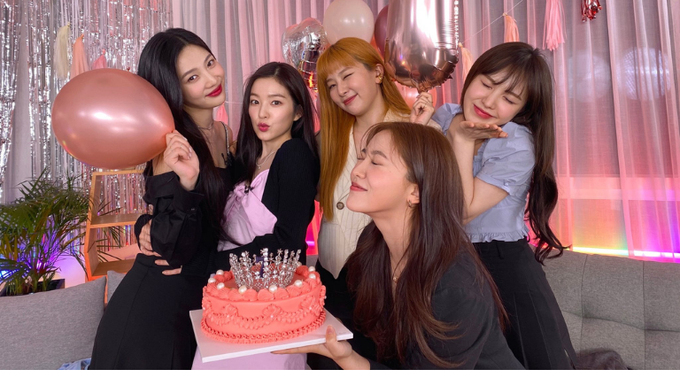 Red Velvet is known for their stage presence as one of the most popular girl groups in K-Pop, but that is not the end of the members' talent.
Members Irene, SeulGi, Joy, Wendy, and YeRi each have a huge talent for acting, be it in the commercials that they film, their music videos, or in the K-Dramas and Korean films that they feature in.
They have been making a name for themselves as more than just idols, but also as actors. The Red Velvet members have huge potential when it comes to being on-screen. Let's look at each of their acting potential.
Irene
Red Velvet's Irene made her acting debut in Jul. 2016, through the web drama "Women At A Game Company." The drama explores the dynamics of women who work at a gaming company and is comedic.
Irene's role was to play a shy and innocent woman named Ah Reum so she didn't speak as much as the other roles. However, her acting was good. She acted with Lee MinJi, Lee JiYeon, and Jang DongYoon. You can watch the web drama here.
In 2021, she starred in her first movie called "Double Patty," as a woman named Lee HyunJi. She acts alongside Shin SeungHo who plays Kang WooRam. He is a struggling athlete with a love for hamburgers and ends up visiting the burger restaurant that Lee HyunJi works at. The movie is about how this natural encounter leads to their relationship developing.
Irene portrays a romantic side to herself and her character is someone with ambition. Her dream is to become an anchor, but she works at a burger restaurant. Irene worked really hard to portray these two things in her character. She focused on making the role relatable for people who have a goal but may not be close to achieving it yet.
SeulGi
Red Velvet's SeulGi actually made her acting debut as a musical actress. She had a role in the 2015 SM Entertainment musical "School Oz," where she played the lead character, Dorothy. Starting with such a big role shows a lot of promise in the musical industry.
In 2017, she was cast in the idol variety program "Idol Drama Operation Team," along with SoMi, MAMAMOO's MoonByul, NATURE's Kim SoHee, SONAMOO's D.ana, Oh My Girl's YooA, and Lovelyz's SuJeong. On this show, the girls had to make their own drama series. The drama that they created is called "Let's Only Walk The Flower Road." It is about the struggles of being an idol and the girls portrayed themselves at different points in their careers.
She has since then been part of many variety shows and the OSTs of several popular dramas. Although she may not have many acting credits, her appearances on variety programs tell us that she has a great personality and gets on well with people in a comedic way. Hopefully, we'll see her in a web drama or sitcom drama some time in the future, if she ever wanted to try on-screen acting.
Joy
Red Velvet's Joy made her acting debut in 2017 with the music-centered K-Drama "The Liar and His Lover." The drama starred Joy alongside Lee HyunWoo, Lee JungJin, Lee SeoWon, and Song Kang. The drama is about a music composer named Kang HanGyul (Lee HyunWoo's character) who had gone through a heartbreak. He meets Joy's character (Yoon SoRim) under an alias. Their fates get entwined and Yoon SoRim starts to discover truths about Kang HanGyul, that he hoped would remain hidden.
The drama highlighted Joy's talent as a vocal. It was the first time that so much focus was placed on her voice in a solo aspect. Not only was her musical talent emphasized, but the drama showed how natural her acting is. She played the relatable role of someone who falls in love only to be disappointed and she conveyed it with authentic emotions.
Her next drama was "Tempted," also known as "The Great Seducer," in 2018. It starred Woo DoHwan, Moon GaYoung, and Kim MinJae. This drama tells the story of an ordinary student named Eun TaeHee (Joy's character) who gets mixed up with a reckless trio of rich kids from prestigious families. Kwon SiHyun (Woo DoHwan's character) gets involved with her as a bet made with his friends but ends up falling for her. They discover that their pasts are also connected and things get messy.
Joy's character in this drama goes through an emotional rollercoaster. She deals with disappointment, heartbreak, love, deceit and so much more. She plays the role flawlessly and has you falling into her character. This drama proved that Red Velvet's Joy was born for the screen. She was even nominated for multiple awards including Best Actress at the 2018 MBC Drama Awards and the Popularity Award (Drama Actress) at the 2018 Seoul Awards.
Wendy
Red Velvet's Wendy, much like SeulGi, does not have a lot of acting credits under her name. However, she has been part of many K-Dramas' OSTs and has also appeared on numerous variety programs.
Her knack for variety programs makes us think that she would also be good at a comedic role in a sitcom or similar drama. What do you think? What kind of drama would you like to see her in?
YeRi
Red Velvet's YeRi made her acting debut through a one-episode drama called "Mint Condition," which was a part of tvN's 2021 Drama Stage. It also starred Im ChaeMoo, Ahn WooYeon, and Ji MinHyuk. When an MRI machine goes haywire, an old man in his 60s named Hyun Chul gets turned back to his 20s. The drama focuses on his time adapting to the change. YeRi plays Hong ChaeRi, who is a nurse that helps him out.
She received a lot of praise from netizens for her acting and how it was good for her first role. The role was very similar to her personality, so she pulled it off naturally.
In April, YeRi was cast to act in the web drama "Blue Birthday." The drama stars YeRi alongside PENTAGON's HongSeok. It is about YeRi's character (Oh HaRin) visiting the past through the power of a photo left for her by her first love. He lost his life on her 18th birthday and she wants to go back and try to save him. There are only a few photos, so she only has a few chances.
Again, netizens were surprised by her acting, especially how raw and real it seemed. Hopefully, YeRi continues to pursue her acting career because she has an undeniable talent for it and puts all of her effort into her roles.
Red Velvet definitely shows a lot of acting potential. What has been your favorite acting content from a Red Velvet member?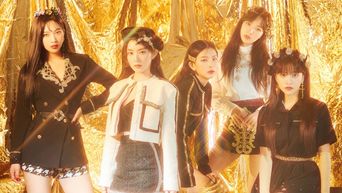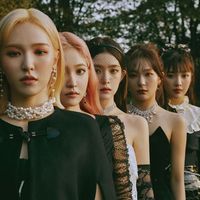 Became a fan of Red Velvet
You can now view more their stories