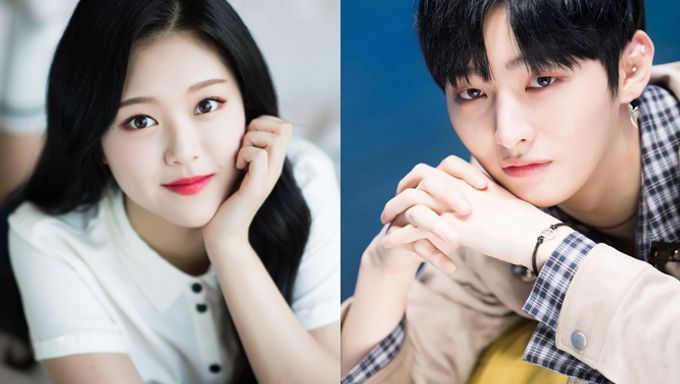 On December 10th, MAMA 2018 Korea took place and numerous idol groups had made their way down to attend the prestigious event. To find out more about the lineup for the remaining ceremonies in Japan and Hong Kong, check out the lineup here.
Many rookie groups such as Stray Kids, (G)I-DLE, LOONA and so on were also present for the event.
After the ceremony had ended, the idols all head up on stage to give thanks to their fans who had made their way down. It was that time when something happened to LOONA's HyunJin.
If you were to check out the video below, you could see that someone threw a flower on stage and HyunJin thought that it was for her.
혅진이가 당황햇는지 꽃 진솛언니한테 넘겨주니까 진솛이가 빨리 갖다주라 소리지르는거 듣고 알겠다면서 후다닥 달려가네ㅆㅂ https://t.co/8F9yCmI54Q

— 포키칩 (@notyet36) December 10, 2018
She looked really happy and asked if it was for her. However, it turns out that the fan who had thrown on stage had told her to pass it to Wanna One's Yoon JiSung.
HyunJin then became flustered and turned to member JinSoul, as if asking for her help. In the end, the girls looked confused holding the flower.
Fans who had watched the clip talked about how rude it was asking one idol to hand a gift to another idol especially when they are not even in the same group.
Some fans decided to take it to online communities, saying how Yoon JiSung's fan was treating HyunJin as if she was a 'shuttle'. In Korean, the term 'shuttle' refers to someone being told to do chores for another person. Furthermore, considering how they are 'hoobaes (juniors)' of Wanna One, it is also easy for them to get misunderstanding from other people or fans if they were to hand the flower to Yoon JiSung.
Since then, there has been demands from LOONA's fans asking Yoon JiSung's fan for an apology.
What do you think of the situation?
Read More : Netizens And Some Wanna One Fans Mock At The Idea Of Yoon JiSung In A Musical